A profile of an Aussie fraudster: Is your client making a bogus claim? | Insurance Business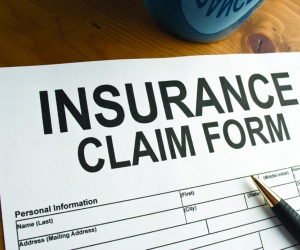 An in-depth report into household insurance fraud has revealed that the typical fraudster is likely to be aged 31-50 years-old, a first time claimant, and is most likely to submit a claim for under $900 for accidental damage to a computer, TV or mobile phone.
The report, undertaken by the University of Portsmouth, UK, for VFM Services,
which recently launched in the Australian market
, analysed almost 40,000 household insurance claims, assessed through its new ERA conversation management process, over the last five years in order to provide insight into the profile of those who may lie/exaggerate to their insurance company and to help clamp down on increasing levels of fraud.
The report dispels some widely held myths of what a fraudster looks like. For example, the study revealed that there was no difference between gender – both males and females were equally likely to defraud their insurance company whereas previous studies found that fraud was thought to be more prevalent in males.
Sally Griffiths, director at VFM Services said the profile of an opportunistic fraudster is no different in Australia than it is in the UK. The majority of fraudsters are opportunists either looking to bolster a genuine claim by exaggerating what was stolen or lost, or those who think they can simply get away with claiming for the odd TV or carpet.
However Griffiths said that although fraud costs Australian insurers around $2bn a year, "insurers appear to be reticent about investing in this low value fraud, partly due to the geographical issues unique to the Australian market, and so these claims regularly slip through the net".
"This is a false economy and perpetuates the public's view that fraud is acceptable. It is important that the Australian industry warns opportunists that it is cracking down on those who think that what they are doing isn't really illegal, or doing any harm to anyone. Fraud is not a victimless crime."
Key findings of the study are:
• The majority of claims were for accidental damage (82%), as the claimant doesn't need to obtain a police report, unlike a claim for theft where the fraudster could face potential consequences such as perverting the course of justice, or wasting police time.
• Just over 50% of claimants had submitted a claim within one year of buying the policy with just over 30% within six months. Therefore claims made within a year of the policy being taken out could be at higher risk for fraud.
• There appear to be few 'serial claimants' with nine out of ten fraudsters having only made one previous claim or less, and just under three quarters of dishonest claimants had never made a claim before. This further supports the theory that most fraudulent claims are opportunistic.