ACCC backs industry first changes | Insurance Business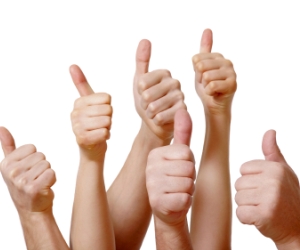 The Australian Competition and Consumer Commission (ACCC) has welcomed a court enforceable undertaking volunteered by WFI Insurance, which trades as Lumley Retail Warranty, following concerns about some customer brochures.
The brochures detail the customer care plan offering extended warranties underwritten by Lumley and the ACCC was concerned that the brochures "did not sufficiently identify the degree of overlap between the remedies available under the extended warranty customer care plans purchased by consumers and those already available to consumers under the consumer guarantees contained in the Australian Consumer Law (ACL)."
Lumley cooperated fully with the ACCC and will change the brochures to include additional information to help customers, provide consumer law training for staff and will work with retailers to implement a program of monitoring selling practices.
The changes represent the first time an Australian underwriter has agreed to roll out such a program.
ACCC deputy chair, Delia Rickard, said that the changes will help customers better understand the difference between an extended warranty and consumer law.
"The ACCC believes that many consumers purchase extended warranties because they do not realise the extent of the protections provided by the Consumer Law," Rickard said.
"It is very important that extended warranty products being sold to consumers should clearly identify the benefits they are providing that go beyond those rights and remedies already available to consumers and that representations made at point of sale do not mislead consumers about the extent of the benefits being acquired."
Rickard stressed that the Lumley changes are significant for both consumers and the industry and noted that the ACCC will encourage others to follow suit.
"The undertakings provided by Lumley are significant as they reach beyond the direct actions of the underwriter of these extended warranty plans and will influence the representations about the benefits of the plans which are made at the time of sale to consumers," Rickard said.
"Lumley is the first underwriter in the industry to agree to roll out such a program, and the ACCC acknowledges and welcomes the industry lead taken by Lumley by committing to the steps contained in this undertaking.
"The ACCC will be encouraging other extended warranty underwriters to adopt similar measures," Rickard continued.