Accountancy regulation reform could boost broker business | Insurance Business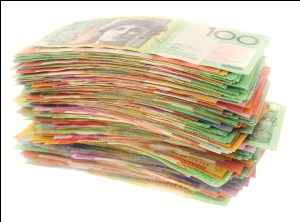 A regulatory change authorising accountants to provide clients with broad general insurance advice will not only top up brokers' incomes but will raise awareness around the issue of under insurance, according to an accountancy body.
From 1 July, accountants will be able to obtain a limited Australian financial services licence enabling them to give advice on general insurance. However, accountants will not be allowed to advise on specific products.
Bill Shorten MP, minister for financial services and superannuation, last week told Institute of Chartered Accountant delegates that the move reflected concerns that some clients were receiving "narrow financial advice".
He added: "It would be desirable for both accountants and their clients if the law could be changed to facilitate accountants being able to have broader discussions on financial issues."
The Institute of Public Accountants believes the amendment to the AFSL, part of the Future of Financial Advice reforms, stands to benefit brokers, as well as accountants and customers.
Vicki Stylianou, executive general manager for public affairs at IPA, told Insurance Business: "Accountants will have more information and training around general insurance and that gives them the capacity to talk more about it," she explained. "Accountants can ensure a client is aware of what cover he needs and for what risks.
"A lot of the business accountants do will be pushed towards brokers," she continued. "Accountants cannot sell insurance but they will know brokers and can refer clients to brokers in their network."
More than 70% of employed Australians and 95% of businesses visit an accountant at least once a year to get their taxes in order, according to the IPA.
Stylianou said the ASFL changes could also promote the importance of adequate insurance.
"There are concerns that Australians are grossly underinsured," Stylianou said. "This ASFL amendment means accountants will have contact with clients and could actually raise awareness about underinsurance."
She added: "Accountants already have these conversations with clients, but these new rules could sharpen the focus."
Will the new regulatory regime benefit the broker? Leave your comments below.