Acquisition secures further growth for Gallagher | Insurance Business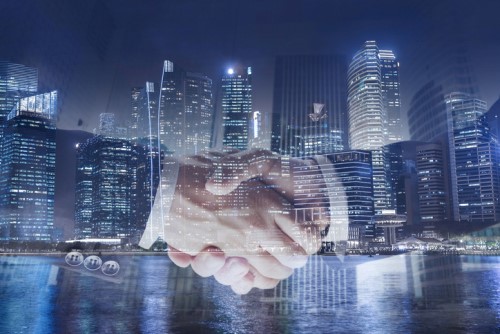 Insurance broker Arthur J. Gallagher has confirmed its latest acquisition this week, adding heritage firm Milne Alexander to its ever-expanding network.
Founded in 1973, Milne Alexander is led by Darren Milne, son of the original founder John Milne. The company manages a diverse portfolio of SME, mid-market and corporate clients with specialist capability in transport, manufacturing and aquaculture as well as offering tailored solutions for Australian ski resorts.
When asked by Insurance Business about how the deal came about, Gallagher's managing director of specialisms said the company is in regular conversations with potential merger partners and was able to identify a strong cultural fit with Milne Alexander.
"There was a natural alignment between Milne Alexander and Gallagher on a number of fronts, in particular the 'family feel' culture which exists in both businesses and how that translates into a personalised client experience," said Paul Harvey.
"The Milne Alexander team brings specialist insurance capability that complements and adds to our existing offering," he continued. "This will help us to create value for clients in new and innovative ways and bring fresh thinking to the conversation as we move forwards."
The acquisition comes just weeks after Gallagher strengthened its Australian footprint by partnering with sister firms Finergy and Avantek. Commenting on the company's inorganic growth strategy, Harvey suggested more was to come.
"Inorganic growth through M&A is a core pillar of Gallagher's global strategy and integral to the way the business has evolved and grown in Australia, and internationally," he said.
"Merger partners bring a range of benefits to clients, the Gallagher team, and the communities we serve, and will remain a key area of focus for the Australian business as it continues on its growth journey."
Darren Milne, former CEO at Milne Alexander, said the team is "thrilled" to be joining the Gallagher group and looks forward to assisting the business in their growth strategy.
"Importantly, the agreement will further strengthen our client offering and I am excited about what the future holds for us and our clients," he added.
Harvey also stressed that bringing new acquisition partners on board is more than about simply merging two teams and said Gallagher works hard to create an "inclusive environment" that enables the team to thrive and ultimately deliver a better value proposition to clients.
Related stories:
Gallagher launches new rugby partnership
Gallagher urges businesses to get cyber covered