Activist investors to QBE: Stop underwriting coal | Insurance Business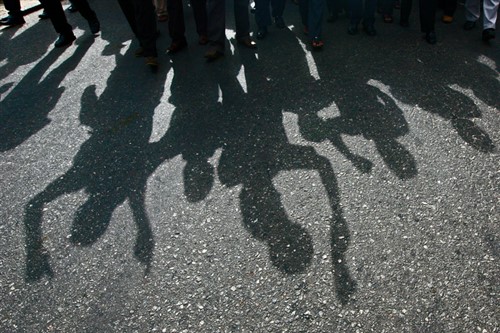 A dominant underwriter of coal companies in Australia is under pressure from activist investors to stop underwriting fossil fuel companies, but the federal government has slammed the move as "morally bankrupt" and "intellectual nonsense."
Friends of the Earth-backed group Market Forces and investment manager Australian Ethical delivered a shareholder resolution demanding QBE drop what it described as a "masochistic" policy of underwriting and investing in fossil fuels.
Pablo Brait, Market Forces campaigner, said they wanted to force QBE to "eliminate climate risks" as part of an overall effort to tackle climate change – a move Matthew Canavan, minister for Resources and Northern Australia, said would be "completely ineffective at dealing with the issue of climate change," AFR reported.
If the resolution proves successful, coal companies would be forced to cast their sights overseas for cover. But with European insurers already limiting their exposure to coal, brokers said coal companies would be left with fewer options, less price competition, and more restrictions in coverage, which could ultimately force them to self-insure.
However, Canavan said that if local insurers exited the market, coal companies would still be able to turn to Asian companies.
"The main impact is to deny Australian financial services companies that business," Canavan told AFR. "In that respect I think these campaigns are morally and ethically bankrupt. They seek to shut down high-quality fossil-fuel production in Australia but do nothing to prevent fossil fuels in other countries [such as in] Asia," he said.
Brait said he would lobby QBE's institutional shareholders, which include Australia's largest industry super funds, to back the resolution in the lead-up to the company's annual meeting in May.
"Last year, a shareholder resolution pushed QBE to finally get started on disclosing to investors the risk it faces from climate change," Brait told AFR. "However, disclosure is not enough; QBE also needs to manage and eliminate its climate risks. An obvious step would be to end funding and underwriting of fossil fuels, which cause their own multibillion-dollar losses by fuelling extreme weather. While other insurers are restricting their underwriting of coal as an initial response to climate change devastating their bottom lines, QBE's approach is a clear case of corporate masochism."
QBE forked out US$523 million in catastrophe claims last year, and US$1.2 billion the previous year, contributing to an annual loss of US$1.25 billion for 2017.
To address its exposure to climate change, QBE, under chief executive Pat Regan, published a climate change action plan. The insurer also announced that it would not underwrite the controversial Adani's Carmichael project in northern Queensland.
According to a QBE spokesman, "less than 1%" of QBE's investment portfolio was in coal-related assets and the insurer was undertaking "a detailed analysis of climate-related risks and opportunities in priority underwriting portfolios, followed by a review of our underwriting strategy."
QBE has so far declined to commit to a position on the future of its coal underwriting operations, AFR said.