Actuaries Institute celebrates 125th anniversary | Insurance Business Australia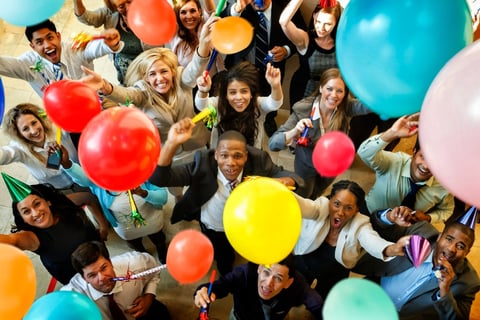 The Actuaries Institute, the professional body representing the actuarial profession in Australia, is celebrating its 125th anniversary and has reaffirmed its commitment to promoting and maintaining a high standard of actuarial practice in the country.
From a small group of like-minded individuals in 1897, Actuaries Institute has become a diverse organisation guiding the government, businesses, and the broader community through insight, independent advice, and data analysis. It currently has 5,500 members, 50% under 35 years old, and 25% in Asia. The member base is 34% female and 66% male, with increasingly strong female representation at the highest levels.
Actuaries Institute president Annette King commented that the professional body's relevance continues to increase as artificial intelligence (AI), machine learning, and data science change the country.
"Today is the age of the actuary because it is the age of data," King said. "Actuaries will be there to harness, integrate, and question that data [and] to ensure it is used wisely and well – and for good."
Read more: Actuaries Institute names Actuary of the Year 2022
Reflecting on the organisation's growth, Actuaries Institute CEO Elayne Grace said the organisation had served the public interest since its establishment – from underpinning financial institutions such as life insurance companies and friendly societies to the varied services actuaries now offer across insurance, superannuation, and consulting and in areas of public policy such as climate change, intergenerational equity, data ethics, and cybersecurity.
"When we began, we protected Australians from an uncertain future. Our professionalism, our independence, and our ability to wrest the truth from data helped people and organisations to plan and adapt," Grace said. "Our essence has not changed, but everything else has, and we have continued to evolve with it."
King added: "Wherever you stand in this profession, you stand on the shoulders of giants, the presidents, councillors, volunteers, and countless others who led a profession that continues to help shape Australia. We are who we are today because of their work and their traditions of excellence, integrity, curiosity, innovation, and courage."
The Actuaries Institute will host the International Congress of Actuaries, a global meeting of professionals in the industry, in Sydney in May or June 2023. The five-day event will bring together 500 speakers from over 50 countries to discuss data analytics and AI, climate change, cyber risk, the rise of Asian financial services, the impact of IFRS 17, the age of the consumer, etc.