AFCA introduces new consumer advisory panel | Insurance Business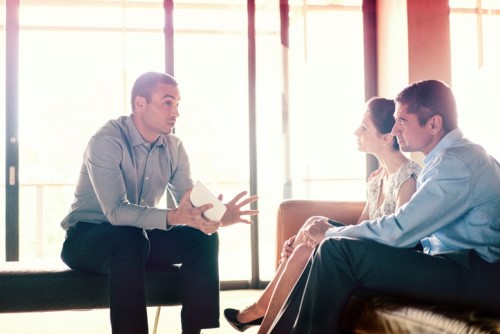 The Australian Financial Complaints Authority (AFCA) has established a new panel in order to consult with consumer advocates on all major initiatives it undertakes.
AFCA's consumer advisory panel, chaired by Peter Gartlan, former executive officer for the Financial and Consumer Rights Council and board member of Consumer Action Law Centre, will provide insights and analysis on strategic and policy issues, as well as highlight emerging issues facing consumers.
"We are committed to providing an excellent service to all consumers and we can only succeed with this if we understand the differing needs that our customers have," said David Locke, AFCA CEO and chief ombudsman. "Consumer organisations see thousands of people every year and have unique perspectives that can help inform AFCA's work. AFCA is a new organisation and open feedback is important as we continue to improve our processes and services. We have ensured that we have selected panel members who represent the community we serve, including older Australians, indigenous and Torres Strait Islanders, vulnerable communities and those with financial difficulties."
Read more: AFCA reports sharp increase in financial complaints
The panel will have quarterly meetings in different locations across Australia. The first meeting will be held on March 29 in Melbourne.
"AFCA already holds regular forums with the financial services industry and it is important that we also hear the consumer voice," Locke said. "In addition to this Panel, AFCA will hold sessions in capital cities across Australia with frontline staff and financial counsellors who work in law centres and other not-for-profits. We will also run open sessions for the public as part of a national roadshow over the next 12 months."
The AFCA consumer advisory panel consists of 10 leading consumer representatives:
Peter Gartlan, consultant (chair)
April Blair, solicitor, Legal Aid NSW
Gerard Brody, CEO, Consumer Action Law Centre
Karen Cox, coordinator, Financial Rights Legal Centre
Anne Crouch, manager, Uniting Country SA
Aaron Davis, managing director and CEO, Indigenous Consumer Action Network
Tony Devlin, territorial coordinator Moneycare, The Salvation Army
Fiona Guthrie, CEO, Financial Counselling Australia
Paul Holmes, senior lawyer, Legal Aid Queensland
Gemma Mitchell, managing solicitor, Consumer Credit Legal Service WA
Sonia Vignjevic, Victorian state director, Settlement Services International