Agency condemns 'disgusting' recruitment practices | Insurance Business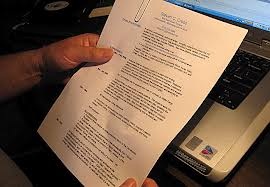 A recruitment agency has spoken of its disgust that other placement companies are doctoring CVs and pushing under-qualified candidates on insurance brokerages.
Dexter Cousins, associated director at Q Consulting Group, said such practices should have been wiped out with the onset of the global financial crisis.
"I am shocked and disgusted to read that such practices still go on," he told Insurance Business. "It should have been stamped out long ago. A lot of businesses have decided to take on recruiting new staff themselves to save costs. Things like LinkedIn have allowed them to do that. We also have major challenges on price. Big players like HJB are folding."
Yesterday, Insurance Business reported the series of problems Central Insurance Brokers had encountered using recruitment agencies to find the appropriate staff. The issue resonated with a number of readers, who attested to Central Insurance director Phillip Smith's woes. Rod wrote that a candidate had three jobs in less than a year and produced year-old references, inferring that they were new ones. He said: "Non-disclosure and misleading information is the order of the day for recruiters."
Shane added that candidates are "massively oversold" by agencies.
David Rogers, managing director of Westminster Insurance Brokers, told Insurance Business that the real issue at hand was that the recruiter's commission fee is linked to the gross salary of the candidate.
"It encourages candidates to believe they are entitled to demand higher salaries every time they change positions regardless of the reasons for leaving," Rogers explained. "Where contracts are issued with large upfront commissions with the only guarantee being a free replacement if the candidate fails to meet the promises given then there will always be a perception of inadequate value for money."
Kerry Henry, managing director of Underwriting Australia believes the solution lies in placing greater legal significance on the eventual employment contract. He suggested that insurance professionals advise the recruitment agency that they will be asking potential at the time of interview if the CV presented is an accurate reflection of that candidate's background as it will be forming part of their employment contract.
He also suggested that the employer should make it clear that that if anything is subsequently discovered that would have impacted on the decision to employ, that employee will be terminated and they'll be recovery of recruitment fees incurred. Do likewise where a candidate is interview direct.
"You'll be surprised how some candidates will withdraw from the interview process," he added.
Cousins added that there were a number of ways to weed out disengaged agencies. He advised that if an agency is not prepared to meet with the broker to take a job brief, then it is highly unlikely the agency will get them the right person.
"I never take a job brief without meeting the client first. We would discuss our terms of engagement and conditions upfront and discuss what the recruiting process would entail."
He also urged brokers to look closely at how recruiters find candidates before signing up with the agency.
'A lot of my work comes through recommendations and referrals. Speak to as many sources as possible about the agencies they use too, and look at LinkedIn. I would also suggest that brokers avoid using generalist recruiters.
"If working with a particular agency doesn't feel right there are plenty of other options out there."
Drawing comparisons between insurance brokers and recruitment agencies, Cousin added: "We are all intermediaries. The rules of engagement are the same and we are all being pressured to provide a quality service at a low price, and the rules and ethics are the same too."