Aggregator boss backs Government comparison site | Insurance Business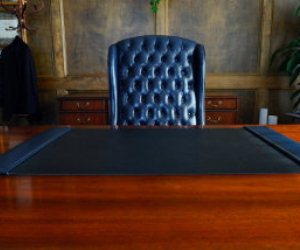 George Meligonis, managing director of comparethemarket.com.au, has said he supports the planned
ASIC
-run aggregator for North Queensland consumers.
Meligonis told
Insurance Business
of the planned aggregator: "I think it's very encouraging that the
Government
is determined to help address the high cost of insurance for consumers in North Queensland. We're very supportive of the Government's decision to establish an aggregator to help North Queenslanders more easily compare home building and home contents insurance products.
"Comparethemarket.com.au is in favour of creating greater transparency in the domestic insurance market generally, and from our experience in the UK, know that an open market results in more competitive behaviours, which leads to a fairer deal for consumers.
"We're looking forward to hearing more about the functionality of the proposed ASIC aggregator site."
Meligonis is one of few supporters for the proposed government plans and felt that he "is far better suited to discuss the aggregator component of the government's proposed changes, as opposed to the foreign insurer aspect."
"That said, we feel it's very encouraging that the government is seeking positive change to address the high cost of insurance for consumers in North Queensland. There seems to be a lot of criticisms to their proposed initiatives, but as yet, none of these critics have come up with any solutions," he continued.
When asked about the idea of an insurance levy to help foot the bill of future natural disasters in the region, Meligonis did not think it was the answer.
"I don't think there's anything wrong with the levy but I don't think it will solve the problems for North Queenslanders. Consumers need to be able to make an informed and educated choice to find insurance policies that best suits their individual needs.
"Comparison creates greater transparency, which leads to more competitive behaviours, and ultimately more choice and a fairer deal for consumers."
In a wide ranging interview, Meligonis went on to discuss the plans for comparethemarket.com.au in 2015 as he confirmed the company looks set to steer clear of commercial insurance for the foreseeable future and discussed the relationship between the site and brokers.
"We're not ruling out a move into commercial insurance completely, but it's not currently on our agenda.
"Comparison websites have a number of similarities to traditional broker models. We both act in the interest of consumers, to assist them in their search for the most appropriate insurance products for their individual needs.
"We encourage brokers with unique products or services that can be distributed through comparison services to get in touch with us. We'd be more than happy to sit down and talk through any potential opportunities."