Aggregator boss responds to ACCC report | Insurance Business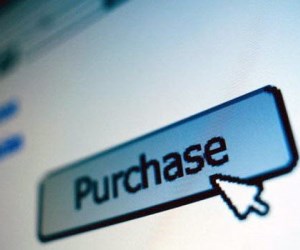 Managing director of comparethemarket.com.au, George Meligonis, has welcomed a report from the ACCC that has put the aggregator sector under more scrutiny.
Last week, the ACCC released a report that deputy chair Delia Rickard said, put the aggregator sector "on notice" as the regulatory body looks to root out the "bad apples" of online comparison websites.
"Comparator websites can drive competition and deliver significant savings and other benefits to consumers, but any new industry may have a few bad apples," Rickard said.
"Emerging issues in the online marketplace are an ACCC priority, and players in the comparator website industry are on notice that we are watching. Anyone that comes across concerning conduct within the industry is encouraged to report it to the ACCC."
Meligonis welcomed the ACCC report and noted that the company had worked alongside the ACCC to finalise the findings.
"As a leader in the comparison website field, we are proud to have worked with the ACCC to help produce this report. We welcome the findings of the report and look forward to the publication of the ACCC's comprehensive guidance for comparator website operators in the near future.
"The report clarifies the ACCC's role in guiding the activities of the comparison industry. Ultimately consumers will benefit as they enjoy more transparency, competition, clearer comparisons and downward pressure on pricing."
The report warned consumers that some comparison sites can be misleading and urged those thinking of using such sites to exercise caution as a lack of transparency in both front-of-house and back-end could lead to consumer confusion.
Meligonis stated that ComparetheMarket "provides consumers with relevant information they need to make informed decisions about products and services they rely on in their everyday lives."
"We're very open about who we compare and openly highlight that our goal is to compare as much of the market as the market allows.
"As a consumer advocacy website, we empower consumers to choose the right deal for their individual needs. Our model is not about one-off sales, it's about building relationships with our customers so they continue to use our services.
"Comparethemarket is dedicated to making it easier for Australians to better manage their household budgets, by enabling them to quickly and easily shop around for the products and services they rely on in their everyday lives. An open and transparent market, will result in more competitive behaviours, and ultimately lead to a fairer deal for consumers."