AIG leader backs Asian development | Insurance Business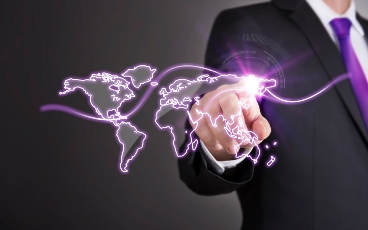 The regional leader of
AIG
has backed Asia to continue its transformation into an insurance hub as more Australian businesses look north to continue their growth.
Matt Harris, chief executive, AIG Asia Pacific Insurance and head of operations for Southeast Asia, told
Insurance Business
that companies looking to grow throughout the region must not "simply import global products but instead tailor solutions to local conditions," as Asian markets continue to boom.
"The main consideration for insurers and brokers looking to enter these markets would be to avoid a one-size-fits-all approach," Harris said.
"These markets are highly diverse and each requires tailored solutions. Across Asia, we see a mix of developed / mature markets such as Singapore and developing markets like Indonesia and Malaysia.
"The growth trajectory may be steeper for the developing markets, while growth in the developed markets may take place in niche insurance lines, such as in the commercial insurance lines.
"For global insurers, it is important not to simply import products from international headquarters without taking into account local insights.
"For example, for directors' and officers' (D&O) liability products, AIG data shows that there was a 32 per cent increase in regulatory and criminal actions taken in Asia from 2013 to 2014. In contrast, only nine per cent of D&O claims in Asia in 2014 were instituted by shareholders, which is the main activity for similar policies in the U.S. This indicates the need for solutions tailored specifically to the Asian market, so companies and consumers are adequately covered."
Harris noted that while risks and products may be different in different markets, international firms can rely on their own strengths to further develop throughout the region.
"The key risks for consumers and businesses across Asia will be different from the rest of the world, with dynamic and diverse political, economic and cultural environments," Harris said.
"At the same time, global insurers and brokers have the advantage of breadth in networks and appetite."
Harris backed Asian to keep up its fast pace of growth as the region continues to evolve and develop.
"Asia is likely to remain the fastest-growing region for insurance in the next decade and could account for 40 per cent of the global insurance market by 2020," Harris continued.
"Growth will come from areas such as the rise of wealth in the region, the ageing population, relatively lower insurance penetration, increased awareness of insurance as risk mitigation, and large demand for infrastructure in Asia.
"For example, Singapore is known to have one of the highest density of millionaire households in the world. Insurers will need to cater to this emerging wealth segment in this region to provide coverage for their globe-trotting lifestyle and niche passions in collections, health and personal property protection."
Several key markets present opportunities for businesses looking to operate in the region with one usual suspect warrenting attention.
"Cyber insurance is a huge opportunity in Asia," Harris revealed.
"Research undertaken by AIG in late 2014 revealed that two-thirds of public companies in Asia surveyed acknowledged cyber insurance to be increasingly important in the future, although only nine per cent of these companies were covered by cyber insurance.
"The insurance industry also needs to step up to seize the opportunities offered by disruptive technologies, and stay ahead of the curve in our product offerings.
"This is particularly relevant as Singapore gears up to realise its vision of becoming a Smart Nation, harnessing technology to improve lives and build stronger communities.
As more businesses of all types look to move into Asia and Asian companies look to diversify into other regions, another insurance product is picking up speed throughout the region.
"Another line of business that is growing in Asia is mergers and acquisitions (M&A) insurance," Harris said.
"AIG's gross premiums written in M&A insurance have grown 300 per cent in Asia since 2013. From 2014 to 2015, AIG's M&A business in Asia grew 203 per cent while the Singapore business grew 220 per cent. As the market sees more volatility and both buyers and sellers are looking to capitalise on the best deals, M&A insurance is particularly important to protect businesses against transaction risks."