AIG still respected brand despite embarrassing government bailout | Insurance Business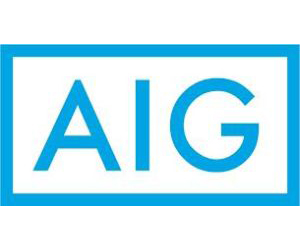 Earlier this week, Insurance Business reported the Chartis name would be axed in Australia as the company globally rebrands as AIG, attempting to draw a line under its 2008 financial troubles when the US Treasury provided AIG with a US$182bn bail-out.
The Chartis name has already been scrapped in the US and UK, and AIG chief executive Noel Condon claimed brokers support plans to revert back to AIG in Australia, too.
Speaking to Insurance Business, David Rogers, managing director of Westminster Broking House in Perth, says: "It is a welcome return to a brand that we never really lost in our minds and an excellent recognition of market sentiment."
Rogers notes the AIG brand was more relevant to brokers than consumers.
"AIG is really strong in the co-insurance and multi-insurance lines where direct customer contact is minimal," he explained.
John Elliott, owner of Elliott Insurance Services, has placed business with AIG since starting the brokerage almost five years ago and has no plans to stop.
"AIG has the trading history behind it. It is a well-known brand. The global economic crisis wasn't specific to AIG. The company is stronger now. We worked with AIG when it was Chartis and will continue to do so with AIG."
Insurance broker Mega Capital, which also places business with AIG, believes the insurer's decision was right.
Director Gavin Donner says: "The AIG name has been around for a long time. Chartis was introduced to deal with the brand damage following the near collapse of AIG during the GFC. We are now more than four years on, most of the Federal Government debt has been repaid and confidence in AIG restored, so it makes sense that a brand built over such a long time is reinstated."
But one high-ranking industry source, who works closely with AIG, believes four years may not be enough time for the industry to completely forget AIG's history.
The source says: "Perhaps enough time has passed for the scars to diminish but then again people have long memories in this industry."
AIG suffers U$4bn net loss but president hails "a new era"
While brokers have responded positively to the rebrand, AIG's finances swung into the red in the 2012 fourth quarter.
The former Chartis branded-business today posted a net loss of US$4bn for the fourth quarter, compared with a net income of US$21.5bn in the prior year quarter.
It stressed the loss figure reflected a US$4.4bn net loss on sale from discontinued operations.
After-tax operating income in the 2012 fourth quarter was US$290m, compared with US$1.5bn in the prior year quarter. However, after-tax operating income for the full year of 2012 was US$6.6bn compared with $2.1bn in 2011.
The fourth quarter and full year results also included pre-tax catastrophe losses from super storm Sandy, which amounted to US$2bn (US$1.3bn after-tax).
AIG president and CEO Robert Benmosche said the fourth quarter was "historic […] from the positive return we delivered to the American taxpayers on the investment in AIG, to our ability to monetize non-core assets, and to again becoming a unified AIG".
He added: "When history is written, we will look back and see that by the end of 2012, a new era for AIG had begun. As one AIG, we will expand on our accomplishments.
"We still have work to do, but we have confidence in the opportunities we will create in 2013 and beyond."