AIG, Tokio and Swiss Re among insurers exposed to Probuild collapse | Insurance Business Australia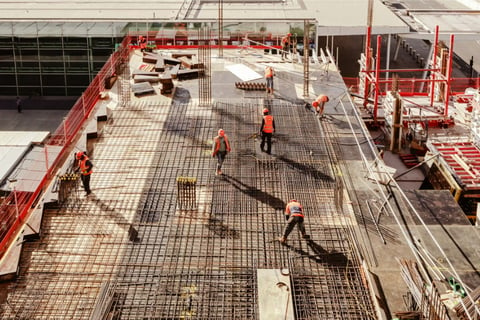 Global insurance giants are among the companies impacted by the collapse of Probuild. According to documents sent to creditors, American International Group (AIG), Tokio Marine Nichido and Euler Hermes are named as "significant actual or contingent creditors of certain group entities". Liberty Mutual Group and Swiss Re are also reported to be "holding a significant secondary exposure as part of a syndicated facility."
The Australian Financial Review (AFR) and The Australian also reported that Australian big banks are among other companies facing fallout from the collapse. Citing the same creditor documents, the AFR reported that ANZ and the Commonwealth Bank (CBA) "are significant actual or contingent creditors of parts of the Probuild empire." The AFR said the documents also identified National Australia Bank (NAB) as "a creditor of certain group entities."
The big insurance companies implicated in the collapse, according to the same reports, are thought to have backed projects using construction bonds.
Read next: Allianz predicts what lies ahead for the construction industry
The AFR said the creditor documents cite Tokio as having "significant" secondary exposure as an "actual or contingent creditor as part of a syndicated facility."
However, in the syndicated facility, said the AFR, "the CBA was the primary creditor that has the capacity to make a claim in the administration on behalf of syndicate members."
Industry observers have said that Probuild's collapse may be just the start of financial trouble across the Covid-ravaged construction industry as it battles supply chain disruptions, rising costs and project delays.
Australian Constructors Association CEO Jon Davies said insolvencies in the construction sector will continue unless "radical action is taken to improve the sustainability of the entire industry."
"The current focus of selecting contractors based on the lowest price and the greatest transfer of risk is unsustainable," he said.
The South African owned Australian construction company was placed into voluntary liquidation last Wednesday. Probuild employed about 750 people and had annual revenues of about $1.4 billion.
Owners Wilson Bayly Holmes-Ovcon (WBHO) have placed the construction company with administrators at Deloitte.
The AFR said Probuild's administrators are hoping to hold the company together and find new owners quickly to avoid triggering the construction bonds on the group's stalled projects.
The directors of the similarly named building industry company, Probuild Insurance brokers, based in NSW, told Insurance Business they have "no affiliation with ProBuild Construction at all".