AIG unveils new response program | Insurance Business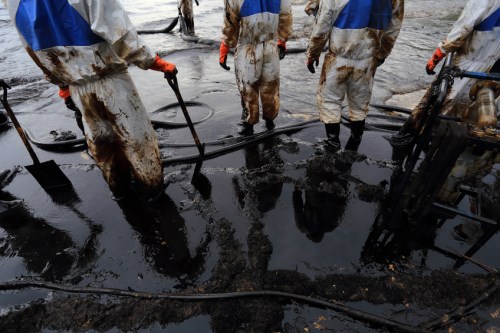 AIG
has unveiled its Pollution Incident and Environmental Response (PIER) program in the Australian market.
PIER, also currently available in the United States and Europe, is a network of pollution response specialists located across Australia designed to provide clients with access to around the clock environmental responses services in event of an incident.
"When a pollution incident occurs, time is of the essence - you need to react before pollution has a chance to spread," Phillip Paull, environmental underwriter for AIG, told
Insurance Business.
"Holders of an AIG Environmental Liability policy can access this network in the event of a pollution release, allowing them to react effectively and resume normal operations quickly, while minimising environmental impacts and costs associated with mitigation and remediation."
A 15-year-old service in other markets, in Australia the use of PIER will satisfy the criteria for a claims notification under the environmental liability policy of a client and the service will be extended regardless of incident size.
"Environmental incidents are often complex, time consuming and include dialogue with various regulators," Paull continued. "The question is, what would the client actually do if presented with a pollution situation?"
Paull noted that environmental risk is key for many businesses not normally regarded as polluters. Shifting legislation across Australia has made it increasingly important as recent changes to the Environmental Protection Act in Queensland have seen the regulator able to issue environmental protection orders to connected parties increasing liability concerns.
"Despite the prominence of environmental incidents in the media and the catastrophic nature of pollution losses, unfortunately many businesses still take an 'it'll never to happen to me' approach to environmental risk," Paull said.
"Although it is true that environmental losses do not tend to be high frequency, they do tend to be high impact – pollution liabilities can and do extend into the tens of millions of dollars.
"Not all businesses can sustain a loss of this size and survive, so it's critical that if a business chooses to self-insure environmental risk, they understand the scale of the potential liabilities they're taking on."
Related stories:
Growing environmental insurance market offers broker opportunity
AIG to offer Brexit insurance