AILA names three awardees | Insurance Business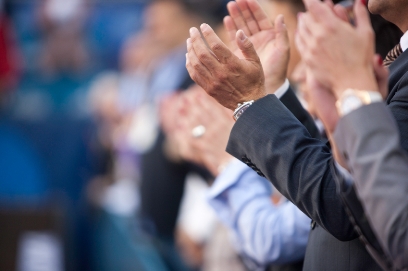 The Australian Insurance Law Association (AILA) has presented two members with life memberships and a former partner with an insurance law prize during the AILA National Conference held in Adelaide last week.
John Homburg, Gilchrist Connell Adelaide principal, and Rhett Kennedy, Barry.Nilsson Brisbane partner, have been appointed as AILA's two new life members.
Homburg has over three decades of health and medical insurance experience, specialising in insurance and administrative law. He also had a long successful record of defending complex medical malpractice claims. Homburg served on the national board from 2008 to 2016 and was national professional treasurer from 2010 to 2016.
Kennedy specialises in general liability and professional indemnity, acting on behalf of Australian and international insurers. In 2015, Kennedy was recognised by Doyle's Guide as among Queensland's preeminent professional indemnity lawyers. He was a Queensland branch committee member for over 15 years until 2008 and was Queensland president and national board member from 2000 to 2001.
Meanwhile, Peter Rashleigh, former partner and now consultant with DLA Piper in Melbourne, has been presented with AILA's annual Insurance Law Prize.
Rashleigh was a founding member of AILA's Victorian branch and was a member of the state committee for a number of years. He participated in the founding of AILA's flagship event Geoff Masel Memorial Lecture Series in 2005 which was established in honour of his late mentor.
Susan Vidler, AILA national president, congratulated the three award recipients, commending them for their vital contributions not only to AILA but to the wider insurance law across many decades.
Related stories:
ALIA award reveals finalists
Ron Shorter Memorial Award expands into Queensland