All Class collapse continues to create broker burdens | Insurance Business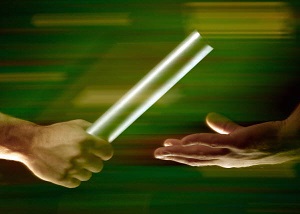 Buyers of All Class's book of business continue to battle with the defunct broker's legacy issues, which have been compounded by the liquidator's lack of communication -and it could be 12 months before it all dies down.
Consolidated Insurances bought the bulk of All Class's business in May. Consolidated director Jeff Forbes told Insurance Business the broker had encountered a series of challenges since the deal was completed.
In a number of cases, client money had not being passed on to insurers, leaving oblivious policyholders believing they had coverage. ASIC also demanded to know how Consolidated had remedied issues regarding the policies of certain customers.
"We still come across issues now. In some cases, the money was being held by the liquidators. We expect more issues will come out of the woodwork in the next 12 months."
Forbes said the biggest challenge, however, was the liquidator RMG Partner's lack of communication, compounded by its merger with SV Partners in last month.
"The original liquidator did not respond to the queries of insurers and underwriters regarding proof of payment so they had no choice but to come to us. We had to chase down proof of payment from policyholders. It created an astronomical amount of administration for us. Insurers have been helpful."
Forbes said the RMG merger caused greater unnecessary difficulties across the industry for those who were involved because the restructure meant it as difficult to speak to the right people but he added that the situation had since improved.
On Wednesday Insurance Business reported that Cowden, who bought Hollard's household and SME binder agreement with All Class, raised concerns over former All Class employees poaching clients.
Forbes said Cowden, Consolidated and a former All Class employee were legitimately entitled to the All Class book of business but as the receivers PPB Advisory declined to tell the brokers who the employee was, it was difficult to identify who was poaching business and who was entitled to it.
"We have come across one situation where we believed information was being used inappropriately, but we contacted the principal of the AFSL and resolved the issue amicably," he added.
Despite the challenges, Forbes said Consolidated had no regrets over the purchase.
"It's been full of unexpected challenges – but in addition to providing a solid business expansion, it's helped us develop some great business relationships as we've worked with underwriters and agencies we've never dealt with before to try and resolve the All Class matters."