Allianz Group sees drop in operating profit | Insurance Business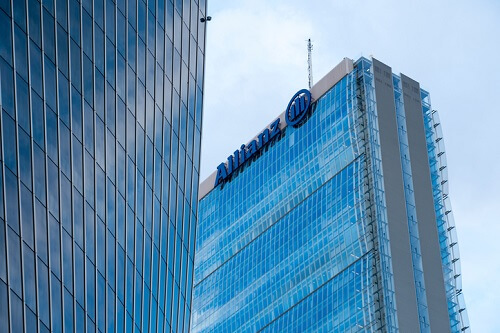 Allianz SE chief executive Oliver Bäte is optimistic about the insurer's prospects – this even as operating profit for the first six months of 2018 fell 1.8%.
Interim results released this morning showed that operating profit in the first half reached €5.8 billion, which is just a tad lower than the €5.9 billion registered in the same period last year. In Allianz's view, the decrease shouldn't be a cause for concern… and here's why.
"Overall, the operating profit for the first six months is slightly above the mid-point of our full-year target range," explained the German insurance giant in its latest financial results report. "Lower income taxes compensated for the lower operating profit and non-operating result: net income attributable to shareholders was therefore stable at €3.8 billion."
In fact, net income attributable to shareholders in the same period in 2017 was also €3.8 billion.
Broken down in terms of operating profit per business segment, here are the numbers:
Property-casualty – €2.7 billion, up 0.9%
Life/health – €2.1 billion, down 6%
Asset management – €1.2 billion, up 7.9%
The decline in life/health operating profit was attributed to unfavourable foreign exchange and a normalisation of the investment margin. Meanwhile the positive figures for property-casualty and asset management were due to a higher underwriting result and higher AuM-driven revenues, respectively.
Total revenues rose 1.7% to €67.3 billion in the first half of the year, with increases seen in the three segments: property-casualty, up 2% to €30 billion; life/health, up 1.8% to €34.2 billion; and asset management, up 4.6% to €3.3 billion.
"We remain on track to meet our 2018 operating profit target," commented Bäte. "I am thankful for everyone on the Allianz team for making this happen across countries and companies. This makes me confident that we will achieve our three-year Renewal Agenda targets."
Related stories:
Allianz team colocates with strategic partner
Allianz-owned insurer still working on Cyclone Marcus claims