Allianz launches new brand campaign | Insurance Business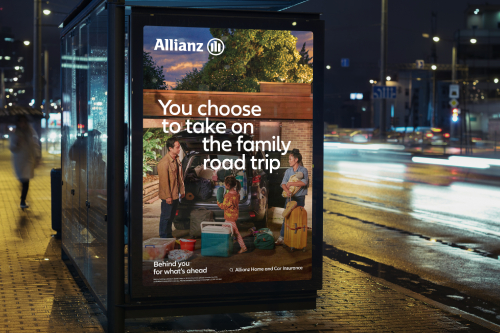 Insurance giant Allianz Australia has launched a new brand campaign via creative startup Howatson+White, which launched in March with Allianz as its foundation client.
The new brand campaign, Behind you for what's ahead, aims to showcase Allianz's global purpose: "We secure your future." The campaign makes Allianz Australia the first Allianz business to take a refreshed brand to the market.
Howatson+White founder and chief creative officer Ant White commented: "What we love about this campaign is that it celebrates the smaller life moments where our lives are actually lived, and people choose their own future.
"To choose is to provoke every Australian to reconsider [not only] their insurance but also what's important to their everyday lives – choose to always say goodnight, take on the Australian road trip, open up to friends, or to let your home be lived in. To determine our own future is something we all control and something Allianz values."
The new campaign – launched on May 09, 2021 – is supported across an integrated mix of broadcast (TVC, Cinema, and YouTube), digital, radio, print, and outdoor media planned and bought by Allianz's media partner Spark Foundry.
Allianz Australia chief general manager consumer Michael Winter said the new campaign shows who Allianz is and what it stands for.
"We know that especially in times of uncertainty, people seek stability and trust, and insurance plays a key role in providing that confidence. We aim to secure our customers future, so they can have confidence in tomorrow," Winter said.
Allianz Australia general manager marketing Sophie Finn commented that evolving to meet customers' needs and ensuring trust are crucial as the insurer continues to navigate change post-COVID-19.
"Through our new look and feel, we aim to deepen our emotional connection with consumers, excite our customers, and most importantly, demonstrate to Australians there is a genuine choice when it comes to insurance," Finn added.