Allianz results hit by catastrophes | Insurance Business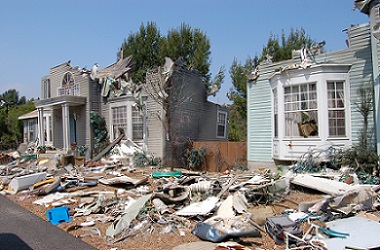 Allianz
Group has released its earnings report for the third quarter, as well as the first nine months, of 2017. Like many others, it felt the brunt of the recent natural catastrophes.
Here are the numbers:
Search and compare product listings for Business Insurance from specialty market providers here
Third quarter
Total revenues - €28.3 billion, up 2.1% compared to the same period in 2016
Operating profit - €2.5 billion, down from €3 billion, largely due to losses from natural catastrophes (€529 million, around AU$801 million)
Net income attributable to shareholders - €1.6 billion, down 17.3%
First nine months
Operating profit - €8.3 billion, up 3.5%, driven by the life & health and asset management segments
Net income attributable to shareholders - €5.4 billion, up 4.9%
For property & casualty, Allianz reported gross written premiums of €11.5 billion in the third quarter. Cited as main growth drivers were Allianz Partners, Allianz Global Corporate & Specialty SE, Latin America, and the UK. However, operating profit for the quarter slumped 28% to €1 billion amid higher claims from natural catastrophes and higher large- and weather-related losses.
"The group absorbed claims stemming from hurricanes, storms, and earthquakes in the [third] quarter and still increased operating earnings in the nine-month period," noted Allianz SE chief executive Oliver Bäte, who described third quarter results as "robust," given the events that impacted the property & casualty segment.
Thanks to the life & health and asset management segments, Allianz is on track to meet its full-year target. Both segments posted increased operating profit for the first nine months – nearly 10% for life and health; 11.5%, asset management.
"For the year as a whole, Allianz expects to deliver strong financial results with operating profit in the upper half of the target range of €10.8 billion, plus or minus €500 million," added Bäte.
Related stories:
Allianz Worldwide Care to undergo rebrand
Allianz to support injured workers in new tech trial