Allianz reveals "eye-watering cost" of cyberattacks | Insurance Business Australia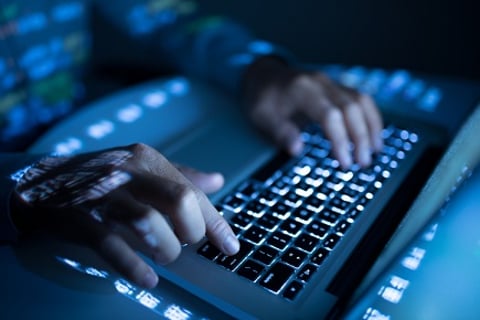 With cyberattacks getting increasingly sophisticated, it has become one of the most significant risks for businesses, resulting in "eye-watering losses" of as much as US$600 billion ($840 billion) a year worldwide, according to global insurer Allianz.
Sinead Browne, chief regions and markets officer at Allianz Global corporate and specialty, said much of this loss was uninsured, creating a new market for general insurers. The complexity, sophistication, and global interconnectedness of cyber risk, however, made the risk "incredibly challenging" to model.
Read more: Marsh examines how cyber insurance market is surging
Allianz's most recent annual risk survey saw cyber security climb to the second spot on the list of business's concerns, behind only business interruption, after ranking 15th on the list five years ago.
"The average cost of a cyber claim is almost double the average cost of a fire loss that AGCS experiences," Browne told AFR. "The UK government has indicated it believes there are US$600 billion worth of cyber losses annually throughout the global economy. That's certainly eye-watering."
The Allianz leader said the global interconnectedness of businesses was "leading to vulnerabilities" and that it was up to the insurance industry "to understand the accumulation risk that exists with cyber exposure."
"I think the sophistication of cyberattacks is growing at a speed that no industry is able to keep up with, and I think even the most resilient companies when it comes to patching their IT systems [and] ensuring that they have robust data centres, are likely to be taken by surprise because the sophistication of the hacking community is incredibly impressive," Browne told the publication. "You can have an attack that commences in one country, and within hours it has spread across continents. And that makes it incredibly challenging for the insurance industry to model the overall risk and to understand how we're managing that accumulated exposure."
A spokesman for Insurance Council of Australia (ICA) said cyber was "one of the biggest issues facing businesses and individuals today". Furthermore, a spokesman for Insurance Australia Group noted that cyber security was "one of the biggest issues facing businesses and individuals today," leading to the "exponential" growth of the cyber insurance industry.
Ward Dedman, chief executive of insurance brokerage EBM, meanwhile, said small and medium-sized businesses face significant potential costs from the "new range of exposures" created by the rapid rise of the internet.
"It could be as simple as someone holding your business to ransom, as in you cannot operate your business because your system gets locked out unless you pay them something," Dedman told AFR. "You need legal support, you need IT support, so [cyber insurance] picks up the cost of all that support and allows you to get back to running your business. So there can be a pretty significant interruption to your business as a result."