AM Best reveals actions to be taken in NZ post-quake | Insurance Business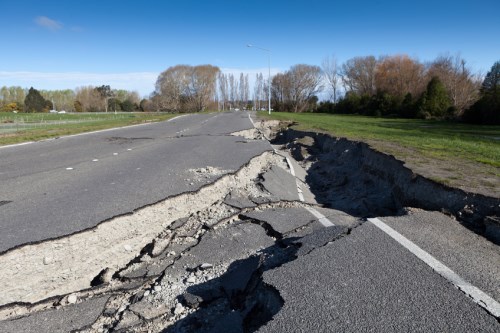 AM Best says it believes that claims from last week's earthquakes in New Zealand are 'likely to undermine the underwriting performance of some large insurers', in its November briefing released on Friday.
But it said it did not plan to take ratings actions on its rated companies – at least not yet anyway.
The ratings agency said the insurers with high-risk accumulation in the upper South Island and the lower North Island would be particularly affected.
It stopped short of determining the exact impact on the financial condition of the overall NZ insurance sector however.
It said: "According to the Insurance Council of New Zealand, total gross written premium of the general insurance industry amounted to around NZ$5.3 billion in 2015.
"As such, should insured losses from the quakes and aftershocks total hundreds of millions of dollars, this could result in a moderate impact on the gross claims experience of general insurers.
"
IAG
and
Vero
Insurance are the major general insurers in the affected regions, such as Kaikoura and Wellington."
The agency said currently, the majority of gross claims for the sector were expected to arise mainly from commercial property insurance, as well as domestic property insurance.
"On the commercial side, in the heart of Wellington, multiple buildings in the CBD have been found to have structural damage after Monday's 7.8 magnitude earthquake," it noted.
"For domestic property insurance, the Earthquake Commission has received more than 600 claims.
"For most insurers, reinsurance is expected to reduce the overall impact on the sector.
"Nevertheless, the degree of severity to which their underwriting results could be affected will vary by each insurer's gross exposure, deductibles, retention levels, and adequacy of its reinsurance program."
The agency listed several reasons why it did not expect to take ratings actions on its rated companies 'in the near term'.
"Since the Canterbury earthquakes in 2010-2011, most general insurers in New Zealand have already moved to sum insured policies for home insurance, rather than full replacement covers," it noted.
In addition, deductibles have generally increased for commercial insurance in recent years.
"Altogether, these suggest that the impact on our rated companies in relation to this event is unlikely to be as severe as the Canterbury earthquakes in 2010-2011," it continued.
However, it added: "While high uncertainty remains with regard to the ultimate insured loss, the implications for the financial strength of our rated companies with significant exposure to the affected regions will be closely monitored."
Related stories:
Tower reassures market after quake hits share value
Industry gears into action following fatal quake