Analysis: Did Wesfarmers put the cat among the pigeons? | Insurance Business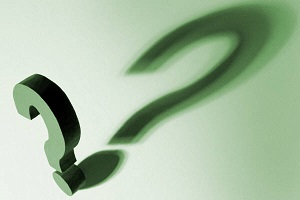 With Zurich rubbishing rumours that it is to buy Wesfarmers' insurance division, the view that Wesfarmers may have leaked sale rumours to gauge industry interest is gathering momentum.
Insurance Business' conversations with industry players, following the Australian Financial Review's report that the Swiss insurer was gearing up to buy Wesfarmers' insurance businesses, have suggested that the move may have been a strategic leak by the Aussie giant.
One insider said that Wesfarmers' only hand left was to sell and that it may have wanted to gauge market interest by igniting speculation. They added it did not make sense for Zurich to buy Wesfarmers' insurance book of business because it does not align with its own; it is more likely that major distribution players with large enough balance sheets may be interested in buying Wesfarmers' insurance division.
Zurich has made no comment on expanding. In fact, the company has been working hard to boost its marine portfolio.
The theory that Wesfarmers leaked rumours of a sale to gauge market interest would also seem to hold water, as the AFR has reported that some shareholders made it clear they were uncomfortable with the idea following its initial report.
Differing reports continue to emerge as to what parts of the insurance division Wesfarmers might sell, especially as the various brands seem to be at differing levels of evolution:
In posting its full year results for 2014, Wesfarmers reported plans to upgrade its New Zealand broking systems in 2014, and is investing in launching a full policy lifecycle in Lumley Australia.
The Coles motor and home insurance portfolio is going strong. More than 200,000 policies were in force at 30 June, 2013 and Wesfarmers has made it clear it will further expand that offer.
WFI expanded its strong rural footprint in 2013 while growing the SME metropolitan portfolio.
Revenue and earnings growth in OAMPS Australia was cited as "more challenging, reflecting continued difficult trading conditions in the SME sector", but Wesfarmers has been resolute in stating that the broking operations will continue to pursue growth through targeted recruitment, bolt-on acquisitions and improvements in productivity.
Another commentator suggested that, if a sale to Zurich were to go ahead, the part of its business that would make most sense as a target would be Lumley. A Zurich-Lumley tie-up could create an industry player to rival major insurers such as QBE, IAG and Suncorp.They also said that insurer consolidation was long overdue and that the industry could be in for a new wave of mergers – especially in light of the consolidation trend that the distribution side of the sector is currently undergoing.