Analytics explosion to spawn 'turf war' with insurers | Insurance Business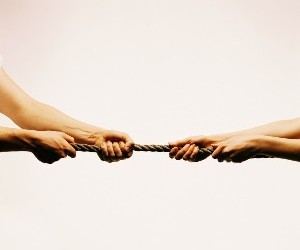 A technology provider to the insurance industry claims that brokers will need to capitlise on the advent of Big Data and analytics tools if they are to hold on to the relationship with the client.
Global head of insurance at Xchanging, Adrian Guttridge, has told
Insurance Business
the insurance industry can expect more disruption to result from the growth of data and analytics.
He said that organisations worldwide are currently sitting on vast amounts of 'unstructured' data – particularly documentation - that will in time be scanned or entered into more predictive systems.
Guttridge says that the insights provided by this and other data - on claims history, for example - will improve the ability to interpret and predict, improve underwriting decisions, and impact premiums.
However, Xchanging's key executives have warned that brokers will need to utilise and adapt to using the analytics tools available, or risk losing the client relationship to information-rich insurers.
"Insurance carriers will be armed with this information, and they may start to take the relationship away from the broker, by giving greater insights to those customers," Xchanging CIO Marc Diffey told
Insurance Business
.
"There is the risk of a turf war developing over who owns the customer between brokers and insurers after the contract has been signed," Diffey says.
However, brokers who adapt to utilising more information in advising their clients will be able to demonstrate the added value they provide, and may in fact cement their relationship with clients.
"Brokers will be able to advise clients in a holistic way," Guttridge says. "In the past, brokers have gone out and got a variety of prices, for example – but in future they will be able to have deeper and more meaningful conversations with their clients."
Brokers may be able to utilise data tools to help customers reduce premiums, which Xchanging executives say will be a key play in the insurance broker arsenal in the coming turf war.
Xchanging has only just released an updated version of its workers comp-focused mobile app, Xoom, which was first offered free to its network of 100 associated intermediaries in November 2013.
Diffey says that 80 out of 100 brokers had so far taken up use of the app, which enables users to view individual claims data, claims history and policy information, as well as lodge new injury notifications and claims in real-time.
Xoom
also allows intermediaries to transact online, create new policies and create new injury notifications in any location, on any device, and offers Certificate of Currency functionality for active policies, which provides evidence of an employer maintaining a current workers comp policy for its employees.
The new version of the app has been released direct to employers, though Xchanging has designed the app to ensure that it does not detract from the value proposition provided by intermediaries.
Diffey says one of the biggest 'bugbears' among insurance brokers is the amount of paperwork involved in entering data multiple times in slightly different ways depending on the provider. He says technology like Xoom simplifies the process by taking out the complexities, thanks to Xchanging's knowledge of the nuances of these low-value tasks.