Another international insurance acquisition could be underway | Insurance Business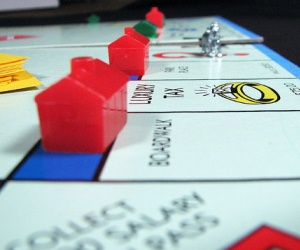 Zurich
Insurance Group is considering buying London-based RSA Insurance Group, according to a statement from the company
The Swiss insurer stressed that the announcement should not be read as a firm intention to acquire RSA, however, and RSA announced shortly afterward that it has not held talks with Zurich, nor has it received a proposal.
If a proposal does go forward, it is likely to value RSA at more than US$8 billion, Helvea analyst Daniel Bischof told the
Wall Street Journal
. The insurer was valued at US$6.9 billion before the Zurich announcement, and with a 20% premium over the company's Monday closing price, a takeover bid would come in at roughly US$8.3 billion.
The news comes just months after Zurich's May announcement that it would seek out acquisitions in order to counteract the effects of low interest rates and sub-par global economic growth. The Swiss insurer set aside US$3 billion in excess capital to use toward the goal, and Kristof Terryn – chief executive of Zurich's Global Life unit – told shareholders Zurich would pursue deals in which the company can "enhance our strategic possibilities."
Now that it has expressed an interest, Zurich has 28 days under UK law to make a firm offer for RSA or drop its interest in the deal for at least six months.
The two insurance operations have a significant number of common interests. Both RSA and Zurich specialize in insuring large corporations, and each insurer has a strong presence in the UK, Latin America, Canada and Scandinavia.
"Of particular interest to bidders would be the Scandinavian business in our view," said Canadian bank RBC Capital Markets. "Scandinavian insurance markets have oligopolistic characteristics, with few market players and strong profitability with low levels of competition."
Analysts warn that Zurich shareholders may be hesitant to embrace such a deal, however, given RSA's recent financial troubles.
The UK insurer underwent intense scrutiny late in 2013 when its Irish business was discovered to show "financial and claims irregularities," and the group overall was shown to have a weak capital base even as regulators in the country were increasing capital requirements.
The business returned to profit last year after appointing former Royal Bank of Scotland Group CEO Stephen Hester as chief executive. RSA has since restored its good credit rating and sold off more than 800 million pounds of assets in order to shore up capital.
Hester admitted the Irish operations continue to undercut performance, but said he expects the financial situation to improve in 2015.
The news follows other major M&A activity in the insurance industry,
with a $70 billion deal reported yesterday.