Ansvar announces new senior appointments | Insurance Business Australia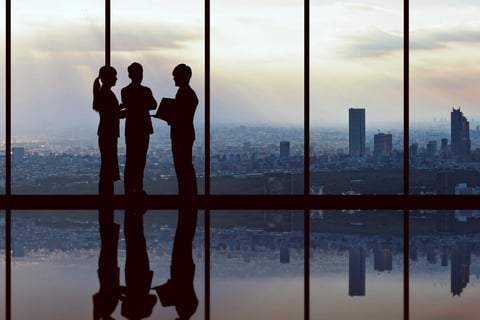 Ansvar, a specialist provider of insurance and risk management solutions, has appointed Jenny Bax as its new national development manager and Andrew Flitcroft as its new national underwriting operations manager.
Bax has more than 25 years of insurance industry experience with a proven track record in successfully leading distribution, underwriting, and operational teams. She is also a founding member of the Australian and New Zealand Institute of Insurance and Finance (ANZIIF) General Insurance Faculty Advisory Board, contributing to advancing insurance professionals' skills and knowledge in the Australian and New Zealand markets.
She has re-joined Ansvar from Allianz, where she was the general manager for underwriting agencies. She also held senior national and international positions at QBE and worked at CGU Insurance.
In her new role, Bax will be responsible for developing and growing Ansvar's national and strategic partners.
Commenting on her new role, she said: "The Ansvar ethos of 'Grow to Give' resonates strongly with me, and I look forward to working with the teams nationally to drive a culture of consistently high service with covers that provide peace of mind to both brokers & end customers."
Read more: Ansvar celebrates parent company's donation milestone
Flitcroft has over 30 years of experience in the Australian, New Zealand, and Pan-Asian insurance and reinsurance markets and has held a wide range of leadership roles in underwriting, claims, account management, brand enhancement, and business strategy. He joined Ansvar from General Re Australia, where he was the CEO and managing director. He is also a fellow of the Australian Institute of Insurance & Finance and an accredited Crisis Support Worker at Lifeline.
As the new national underwriting operations manager at Ansvar, Andrew will lead the company's market-facing underwriting operations to ensure its portfolio's optimal effectiveness and profitable retention and development.
"I am delighted to join Ansvar, whose sole raison d'etre is to Give Back, within the overarching strategy of the company's ultimate owner, The Benefact Group. I am excited for the opportunity to build upon and enhance Ansvar's underwriting activities in order to further this unique purpose," he said.
Commenting on the latest senior appointments, Ian Ireland, general manager, client solutions at Ansvar, highlighted the new hires' extensive insurance industry experience that brings senior-level expertise to the management team.
"We are very proud to have both Jenny and Andrew join the Ansvar family," Ireland said. "With Ansvar experiencing a period of unprecedented growth, we will continue to invest in our staff and look forward to the contribution Jenny and Andrew will make in the continuous improvement of our service offering."