ANZIIF CEO: "Collaboration is the biggest challenge and the biggest opportunity" | Insurance Business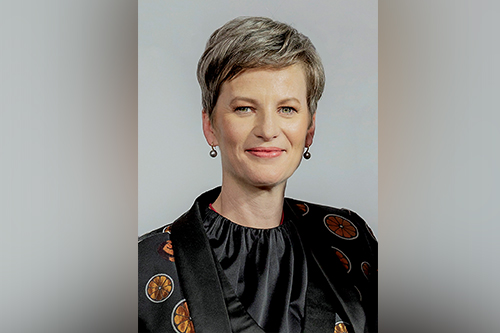 "I think the biggest opportunity and the biggest challenge for the industry moving forward is collaboration," said Prue Willsford, CEO of ANZIIF. In a recent interview with Insurance Business, Willsford looked back on the previous year and forward at what's ahead for the institute and the wider industry – as well as providing some insight into what ANZIIF and insurers will have to grapple with in the near future.
"Looking back – for ANZIIF – there was a lot of things to celebrate," Willsford explained. "We get lots of research and feedback from our members and we're making sure we're meeting their needs – and we received our highest ever engagement score from them, and to get that feedback is incredibly useful for us."
Willsford believes that to receive such promising feedback about the work ANZIIF does for its members is heartening, as it tells them that they are working on the right track.
One of the bedrocks of this work is ANZIIF's commitment to education.
"About four years ago we set off on a journey to really establish educational, learning and skills units for the industry," Willsford explained. "And over the last couple of years, especially 2019, we've really seen this take off."
The CEO told Insurance Business that it was especially pleasing to see the general positive feedback from this educational drive, as well as to observe the uptake of skills because of it.
Looking forward to what 2020 and beyond has in store, Willsford understands that the industry never sits still.
"2019 was a good base for this year – this year won't be dull," she said. The industry responding on multiple fronts in the natural perils sphere already is an illustration of this belief.
It will also involve a plethora of new legislation that will keep the industry and ANZIIF on its toes.
"We've stood back and looked at the range of changes coming through for both the general and the life industry – and we've really thought about how can ANZIIF make a difference," Willsford explained. Herein lies the ability of the institute to help provide the necessary education and information to prepare the industry for relative upheavals, such as the legislation changes being introduced.
"There's a lot of things we're naturally known for," said Willsford. "We're known for developing innovative high quality education and we're a trusted independent education authority – so looking at the skills we can bring to the table, and looking at the changes that are coming through, there are certainly things that we can do to help the industry."
When asked about obstacles facing ANZIIF and the industry as it moves forward, collaboration took centre stage.
"Businesses are often so focused on getting everything right, it can tend to lead to silo-thinking – and the biggest opportunity would be to actually collaborate, where and when appropriate," Willsford remarked.
Collaborating in certain moments at a more basic level, getting things done together and at a quicker pace, would then free up time for businesses to focus on the more important points of differentiation for their customers.
"Collaboration would allow firms to be more efficient and to solve problems quicker, allowing them to focus on their own strategies for their customers in the market," said Willsford. "There's a lot of moments where collaboration is the right answer."