ANZIIF's Skills Units rollout resonates with brokers | Insurance Business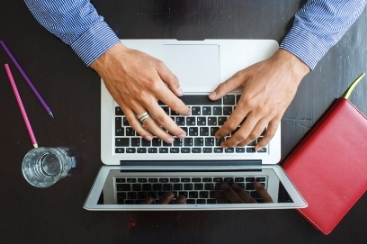 Earlier this year
ANZIIF
made its first Skills Units for brokers available online, offering a new style of learning to reflect the changing needs of brokers and brokerages.
The ANZIIF Skills Units for brokers are competency-based, skills-based, and flexible and designed around job roles to ensure that the content is relevant and immediately applicable to the workplace.
Brokers also have the option to decide what part of their job they wish to develop: from improving technical broking abilities to taking their sales skills to the next level.
Insurance Business
recently caught up with ANZIIF's General Manager Education Events & International Anton Barnett-Harris to find out how insurance professionals have responded to the move.
Barnett-Harris said so far the feedback had been very positive from both industry and insurance professionals alike.
"We were recently at the Steadfast Convention, where we offered brokers the opportunity to try out the Skills Units. What they told us they loved, which is also the feedback that we've had from other sectors, was how interactive the units are and how relevant they are to the job."
He said that because the Skills Units are developed around case studies and real-life scenarios, the content and assessment resonated with insurance professionals because it directly related to their jobs.
"We're really pleased that with the interactivity, the case studies and the focus on competencies, we have been able to develop education that works for the industry and, based on the feedback, that works for industry professionals as well."
In addition to the broking units that ANZIIF is currently taking enrolments for, there are also a number of claims units which are now completed and are coming online over the next few months, he said.
"We expect the first units to be ready for enrolment towards the end of the year. The Skills Units are designed to reflect the ongoing changes in the industry, so for us, they are an ever-evolving project and we will keep developing new units in line with the needs of the industry," said Barnett-Harris.