Aon expert reveals three ways to target tech growth | Insurance Business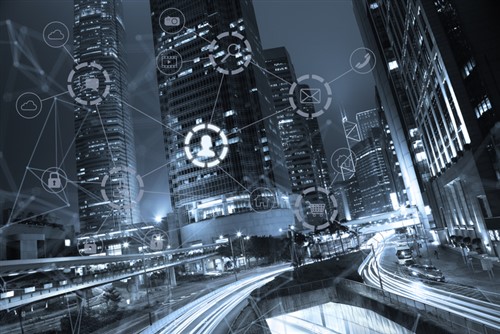 An analytics expert has revealed the three areas of technology brokers and the wider insurance industry could focus on to grow in the sector.
Speaking at the 2017 Risk Re-Imagined conference, Paul Mang,
Aon
's global CEO of analytics, said that three market forces will shape competitive advantage in the future.
Search and compare product listings for Cyber Insurance from specialty market providers here
The first comes through new sources of behavioural data which will become available through the Internet of Things to enhance pricing and risk selection. The second sees time-based products and services become more prevalent in a bid to offer speed and flexibility for an on-demand economy. Meanwhile, the final avenue for the industry to explore is in adapted insurance products to cover new risks faced by digital networks and platforms which are now having an increased commercial influence over traditional businesses.
Brokers can look to develop new products to meet these changing dynamics or look to re-shape existing policies to include better pricing and segmentation or more individualised premiums for clients.
"Analytics, coupled with technological innovations, will enable us to address stubborn industry challenges and open new growth opportunities for the sector to tackle evolving risks such as cyber, pathogens and casualty catastrophes," Mang said.
Michael Cameron
, CEO and managing director of
Suncorp
, also addressed the conference about his firm's innovation strategy and changes to the Suncorp business model as the firm looks to create a marketplace for its business.
Robert De Souza, CEO of Aon Benfield Australia and New Zealand, told Insurance Business that Cameron's talk was a highlight of the day as the industry needs to look at its own innovation strategies.
"One of the catch cries we used was we really need to look at how to innovate, how we innovate," De Souza said. "It is about preparing ourselves for the future."
Insurance incumbents have an important role to play in the development of innovation within the industry, Mang said, as businesses can look to partner with start-ups for mutual gain. However, while start-ups will bring an innovative culture and product or service to an incumbent, the insurance business can help new technologies and business models be adopted faster by "reducing risk and volatility."
"The true transformation of our industry will happen as we re-imagine risk management altogether, exploring the synergies between evolving societies and technology," Mang continued.
With more than 550 insurtech firms operating globally, there is currently approximately US$14 billion in investment in the disruptive industry – a 55% increase of capital since 2016.
Mang said that entrepreneurs targeting, or looking to, work within the insurance industry will have a major, direct impact on the sector but their indirect impact could be more telling as other industries innovate outside of insurance.
"This will inevitably create entire new opportunities and needs for risk management," he noted.
Related stories:
How insurers can keep pace with insurtech revolution
Friendsurance backs broker role