Aon: Gap appearing in insurer profitability | Insurance Business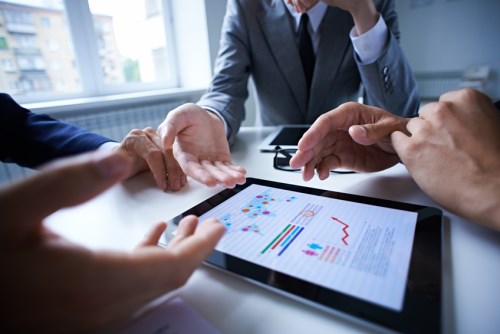 A gap is beginning to grow between the profitability of Australian and global insurers, a new report from Aon Risk Solutions has revealed.
In the
Insurance Market Update
released by the major broker, it was revealed that gaps between insurers in Australia and their international counterparts appear to be growing when it comes to profitability.
"A gap appears to be growing between the profitability of Australian and global insurers, particularly in the mid-market sector," the report notes.
"This space is dominated by the likes of
Suncorp
,
Insurance Australia Group
,
QBE
and
Allianz
, which have all seen their earnings come under strain over the past 12 months following a sustained period of bad weather events, especially in North Queensland and Sydney.
"As a result, there is pressure building in the Australian market for some change in pricing in the mid-market space."
James Baum, managing director and chief broking officer, Pacific, for Aon Risk Solution's, noted that the insurance market continues to favour buyers and M&A's still shape the outlook.
"Heightened competition, buoyed by an abundance of global insurance capacity, coupled with falling premium rates have underscored the 2016 edition of the Insurance Market Update 1H," Baum wrote.
"This drop has been compounded over multiple years of price reductions, with pricing now at levels not seen since before the global financial crisis.
"Mergers and acquisition (M&A) activity continues to be a significant trend as the supply line continues to reshape itself; including deals between
Chubb
and Ace, XL and Catlin,
Berkshire Hathaway
and
IAG
, and several other players in London.
"That said, it will be interesting to watch how insurers balance their needs to lift their returns on investment against the need to hang on to premium at any cost. Some swing back to a focus on synergies and cost savings may be required to make the acquisitions work."
The report notes that flattening prices could be on the horizon as insurers in one key market are "looking to draw a line in the sand."
"While some insurers are talking about the need for rate increases, we would expect to first see a flattening in pricing in the first half of this year and then some marginal correction in pricing in the second half," the report continues.
"In property we are already seeing some early signs that insurers are now looking to draw a line in the sand, with rates continuing to reduce but at a significantly slower rate.
"The large corporate space is unlikely to be affected given the active competition from international insurers which aren't experiencing the same profitability pressures."
The report notes that mergers and acquisitions could continue as Chinese firms look to the Australian market.
"We would expect more M&A activity to take place in 2016, possibly with some activity from Chinese insurers looking to expand into other markets," the report states.
"While much of the industry's recent focus has been on pricing cycles, we are seeing more conversations and enthusiasm around reinvesting in improved service offerings."
Baum noted that cyber insurance is still a key issue affecting all manner of businesses and stressed that Aon hope that insurers and brokers can come together to tackle the emerging risk.
"Cyber risks entered the top 10 risks for companies for the first time in Aon's Global Risk Management Survey 2015, indicating that the threat is starting to grab attention in boardrooms across the country," Baum continued.
"However, we are still seeing the reported number of incidents responded to by the ASO outpacing the uptake of policies, suggesting it's still an underrated threat.
"Perhaps now we will see brokers and their clients increasingly working together to close that gap between the product offerings and potential exposures, leading to a growing uptake in cyber cover.
"We also hope to see more innovation around this emerging product."
Related stories:
Aon boosts Aussie business with new exec
2016 Aon Benfield scholarship winner announced