Aon launches coalition to support businesses amid COVID-19 pandemic | Insurance Business Australia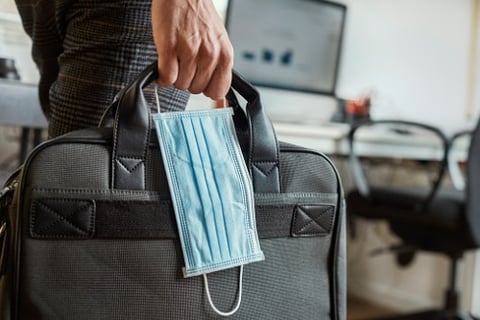 Aon has formed a coalition of leading businesses that will develop key recommendations and guidelines on how companies can work, travel, and convene amid the COVID-19 crisis.
The Australian Work, Travel, and Convene Coalition – which was assembled and led by Aon – allows its members to share their key learnings related to planning and operations, assess the impacts of different approaches, and evaluate the latest technologies that can be used to support employees and business returning to the workplace.
It comprises large companies and organisations, including Wesfarmers, Accenture, Lendlease, Allianz Insurance, Black Dog Institute, Ramsay Health Care, Ashurst, and Ventia, among others.
"All parts of Australia face challenges in acclimatising to the 'new better', and our major cities face specific challenges in getting people back to the workplace, such as high-rise buildings, the density of buildings and people, and dependence on public transport," said Aon Australia CEO James Baum.
"These parts also form an interconnected eco-system, and decisions made by the large employers that inhabit them will be a determinant in our cities' ability to move toward societal and economic recovery."
Read more: Aon-WTW merger faces competition watchdog tug of war
The coalition will use its collective knowledge to create a first-of-its-kind benchmark to develop recommendations and guidelines that would move businesses and the economy forward, with initial insights expected later this year.
It also aims align its efforts with government guidelines on health and other official recommendations, and help organisations return safely to the workplace and rebuild economies around the world.
"We believe there is an important opportunity to learn from the pandemic and its impact to build stronger operational resilience and explore improvements in how we most effectively use the workplace – effectively looking at the future of work," Baum said.