Aon offers further information on $1 million golf challenge | Insurance Business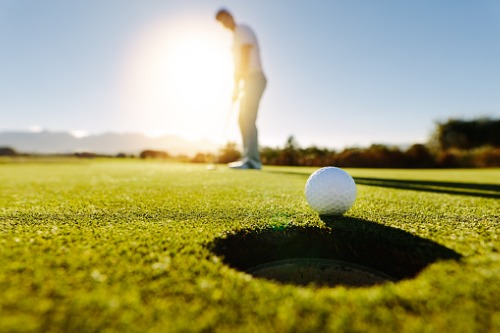 Last July global professional services firm Aon unveiled a unique collaboration with the Ladies Professional Golf Association (LPGA) and PGA Tour. Now further details have been released ahead of the Aon Risk Reward Challenge.
The US$1 million competition is a performance-based programme that will provide spectators with insights derived from data and analysis of past performances as well as recommended strategic approaches to carefully selected holes across regular season tournaments. Hole designations, as well as the scoring system, have been announced.
Described as intuitive, the scoring system is identical on both the LPGA and PGA Tour.
"The Aon Risk Reward Challenge takes the best two scores from every participating event a player competes in, ensuring that all play is counted and providing a small advantage to those that make the cut with the winner having the best average score to par across the season," said Aon and the LPGA in a joint release. "Players must play a minimum of 40 rounds throughout the season."
For the LPGA Tour's first major championship, which takes place at Mission Hills Country Club in California, the designated Aon Risk Reward Challenge hole for 2019 is the 11th. According to the announcement, this hole is a reachable par-five as long as players can find the narrow fairway off the tee.
"We worked diligently to create a strong stable of holes which would test the player's ability to think strategically each week," said Heather Daly-Donofrio, chief tour operations officer for the LPGA. "The line-up includes a wonderful mix of par-three, par-four, and par-five holes, all with their own unique elements and challenges."
The goal is to present how professional golfers weigh the risk/reward decisions they face on the course. One winner will come from each tour.
"Whether on the tee or reading the green, golfers are constantly looking for insights that give them an edge over the competition," noted Aon chief marketing officer Andy Weitz. "We see clear parallels in how Aon advises clients, as our solutions are rooted in data and analytics that help them minimise volatility and maximise performance."