Aon practice lead reveals biggest transport risks | Insurance Business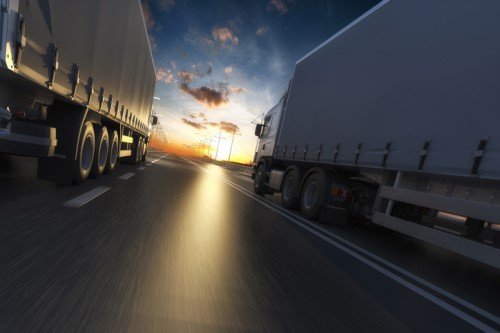 Late last year, insurance giant Aon announced the creation of a specialised transport and logistics practice group – a move which came as the company sought to meet the needs of the sector's rapidly evolving risk landscape.
Mark McNab, who has more than 10 years' industry experience from multinational through to large domestic corporate clients, was named as the firm's inaugural practice lead, set to take the reins from the first quarter of 2019.
Speaking to Insurance Business at the very start of his tenure, McNab said the sector is facing a period of unprecedented change and a series of major risks.
"The transport and logistics sector has a diverse risk profile but, for me, the four big ones would be technology, legislation, people risks and safety practices," he said.
Technology
"Technology is really the biggest one – it's gaining pace exponentially and it's significantly changing the risk profile of our clients," he noted.
McNab warns that while technology has the ability to reduce risk, it also brings with it new exposures, so brokers will be looked on as the experts who can help businesses find a balance that's unique to their specific operation.
"Given the rate of change that's happening within the sector, consulting with a risk advisor is absolutely key," he said. "You have to understand what the positive implications may be by integrating technology but then you may need to transfer or mitigate resolution for the negative risks."
Legislation
Legislation is also an important area of consideration for organisations in the transport and logistics sector, warned McNab.
"Moving into 2019, this is becoming particularly important because of the recent Chain of Responsibility legislation," he said. "There will be significant consequences should operators ignore those changes."
Introduced on October 01, 2018, Change of Responsibility laws recognise that multiple parties may be responsible for offences committed by the drivers and operators of heavy vehicles.
The human element is another area of risk for those in the sector, although McNab acknowledges this is nothing new.
People risks
"People risks have always been present for the sector, and they always will be, but the changing landscape means there's now crossover into the technology space on that front," he said.
Health and safety
"Finally, safety practices and good measures – if you get these areas wrong, it can have detrimental impacts on the bottom line," said McNab. "We're definitely seeing an increased focus on practices, procedures, safety and compliance."