APAC catastrophes showcase importance of reinsurance | Insurance Business Australia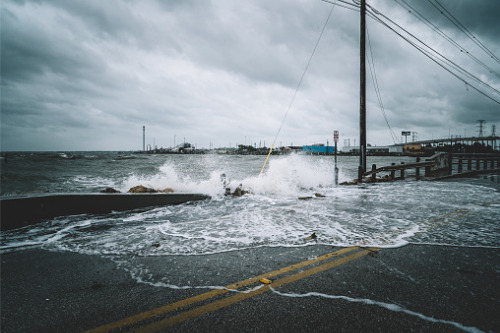 Over the past two years, the Asia-Pacific insurance industry has seen a slew of extreme weather events, compounded with the unprecedented disruption caused by the COVID-19 pandemic. These, according to a report by S&P Global Ratings, have made reinsurance more important and, unfortunately, more costly.
The report, titled "APAC's Costly Catastrophes: Reinsurance And More Required", outlines how reinsurance helps policyholders manage risk and reduce financial burdens related to extreme weather and, more recently, pandemic-induced losses.
One of the most striking examples is Japan, which is no stranger to natural catastrophes. Successive typhoons in 2018 and 2019 broke five of the top 10 wind/flood insurance payment records. Among those typhoons was 2018's Jebi, which led to insurance claims exceeding US$12 billion.
"In the two years following the typhoons, Japanese insurers substantially drew down catastrophe loss reserves," the report said. "We expect recent losses related to COVID-19 will reduce insurers' profit in fiscal 2020, leading to further capital buffer deterioration."
According to S&P, while reinsurance programmes are effective for mitigating losses, insurers and reinsurers must maintain focus on underwriting discipline. A strong understanding of the urban and geographic landscape, a defined risk appetite, and prudent balance sheet management are key to sustainable profits, it said.
The report found that like their counterparts in Japan, Australian insurers continue to see the benefits of large reinsurance programmes after successive catastrophes. Insurance Australia Group (IAG), which does business in both Australia and New Zealand, is one of the largest purchasers of reinsurance.
"Reinsurance protection remains the go-to for the region's insurers as they seek insulation from natural catastrophes," the report said. "S&P Global Ratings believes the value proposition of reinsurance will strengthen after recent tumultuous events: a series of natural catastrophes and the pandemic. However, hiking reinsurance price tags will leave insurers deep in thought as to how they can strike the balance between risk and return. While insurers could pass on the costs to policyholders, the economic considerations and potential social backlash may limit the price hike relay/transfer. Inevitably, higher reinsurance costs will narrow profit margins for the primary insurers."