NSW North Coast bushfires declared a catastrophe | Insurance Business Australia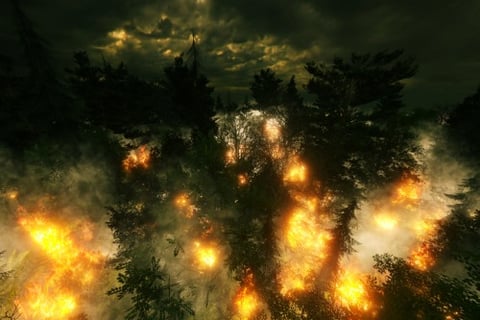 The bushfires razing Australia's drought-stricken east coast have been declared a catastrophe by the Insurance Council of Australia (ICA), which means insurance claims from the fires will be given priority by all insurers.
The bushfire catastrophe declaration, the fourth made this year, is for communities in northern New South Wales affected by more than 70 fires that have reportedly destroyed more than 150 homes, claimed three lives, and injured dozens since Friday.
Karl Sullivan, ICA head of risk, said insurers have mobilised a team of assessors and claims specialists to support impacted customers.
"Insurers will be poised to move into these communities once emergency services declare it safe to do so," Sullivan said. "I urge property owners to do the same — do not return to your home until you are told it is safe. These fires are still raging in many areas and have already caused the loss of life. The safety of people is paramount."
In response to the ICA declaration, the Australian Financial Complaints Authority (AFCA) has activated its significant event response plan, to provide early communication with relevant stakeholders and a more streamlined, expedited process for the resolution of related complaints.
Read more: AFCA activates its significant event response for Rappville and Long Gully Road fires
Another Australian state faced the catastrophic threat of bushfires this weekend. Around 50 bushfires were raging in Queensland on Saturday, which led to the evacuation of 6,000 residents from three communities in the state's southeast and destroyed nine homes, AAP and BBC reported.
Under the catastrophe declaration, the ICA has activated its disaster hotline, 1800 734 621, to assist policyholders with their insurance concerns, mobilised Insurance Council disaster recovery specialists to support affected property owners and local community groups, and established an industry taskforce to identify and address issues that arise.