App developer promises to 'bring insurance back to the coffee house' | Insurance Business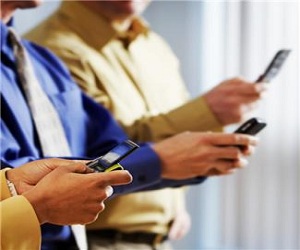 A new mobile app launched to help brokers manage workers comp policies and claims is just the beginning of a drive by its creator to "bring insurance back to the coffee house".
Diego Ascani, Head of Insurance at Xchanging Australia, told
Insurance Business
that its new Xoom web and mobile app is the first step in its plans to expand its presence in the Australian insurance industry.
"Xoom came from a group initiative targeted at the London market, with a similar app called Xpresso – the underlying reason was to bring insurance back to the coffee house," said Ascani.
"We're still a traditional industry that carries a lot of paper – piles of claims and policy details. The app did away with the paper and let brokers access policy and claims information anywhere and anytime – whether that's over a coffee or a meal in the pub. That then developed into Xoom, which is specifically designed for the Australian workers comp environment."
Xoom enables users to view individual claims data, claims history and policy information, as well as lodge new injury notifications and claims in real-time. Xoom allows intermediaries to transact online, create new policies and create new injury notifications quickly and efficiently in any location, on any device. Xoom also offers Certificate of Currency functionality for active policies, which provides evidence of an employer maintaining a current policy of workers' compensation insurance for its employees.
Ascani added that Xoom will not only make life easier for brokers, but that it will also reduce costs and timeframes for handling workers comp claims. He attributed the dearth of technological solutions for workers comp policies to the fact that it "isn't the sexiest of insurance lines".
"Workers comp is one of those areas where there has been limited investment generally – the margins are very thin and large insurers have tended to invest in other [general insurance] portfolios. Motor, certainly has come a long way, especially in terms of using SMS and apps to interact with customers."
While Xoom is currently limited to workers comp brokers – with expansion to employers planned in the near future – Ascani remarked that Xchanging is already planning to expand Xoom to cover general insurance lines. He also hinted that an Australian launch of the company's Xuber insurance software is imminent.