AR network throws weight behind brokers' matchmaking business | Insurance Business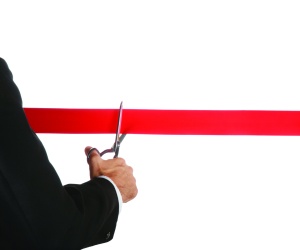 Authorised representative network
Westcourt General
has successfully encouraged its ARs to join the soon-to-launch online matchmaking service for SMEs and intermediaries, RiskAdviserMatch.
As reported by Insurance Business last month
, RiskAdviserMatch founded by Nga Nguyen and Geoff Stooke, matches small business owners with insurance advisers – brokers and authorised representatives – and customised business products.
The site, which officially went live to the public today, has more than 90 brokers and authorised representatives signed up to the site from every state in Australia. A number of them are part of Westcourt General which has been promoting RiskAdviserMatch to its members.
Two ARs in the USA have also signed up and RiskAdviserMatch is in talks with an American cluster group with a view to its ARs signing up too.
"The response has been extremely positive," said RiskAdviserMatch co-founder Nga Nguyen. "Westcourt General has been promoting us internally and several ARs from the network have joined."
The company has appointed a well-known insurance professional to its advisory board, the details of whom could be made available next week, and is looking for another.
"It's good to have someone who is experienced and has been working in the industry for more than 20 years. We are really excited about it."
The duo's primary focus is "customer acquisition", and now that the site has officially launched it will be conduct a stocktake of the advisers on the site and their specialties and target industries accordingly.
It may also contact advisers with certain specialties if significant numbers of customers hail from certain industries and have particular insurance needs.
Asked how they are feeling about the official launch, Nguyen said: "We are pumped."