Are brokers escaping lawsuits because SMEs are broke? | Insurance Business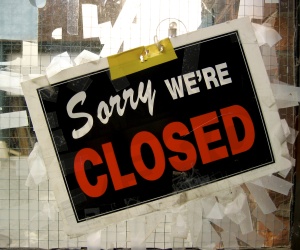 Brokers that fail to warn their SME contractor clients that their policy does not cover them for certain exposures could be sued.
There are cases where the client, slapped with an uninsured claim from a commercial client, could have sued their broker for failing to flag up such issues, but did not because they lacked the resources or energy, said Charmian Holmes, solicitor director of The Fold Legal.
Holmes made the comments as she explained that SMES were going to the wall because brokers failed to warn their clients that, by signing commercial contracts, they could be exposing themselves to liabilities that are not covered by their insurance policies.
This prompted a string of comment from brokers, on the Insurance Business website who said small contractors did not always send brokers their contracts, and often ignored their advice. They also said that large companies were not always open to renegotiating contracts.
In response, Holmes said she did not blame the brokers and that the problem was often created by "lawyers who do not understand insurance and large companies who just want to shift their contractual liability to someone else".
But she added that some brokers "ignore the issue completely" and "do not even warn their clients of the risk".
Speaking to Insurance Business, Holmes explained there were situations where the broker failed to warn their client and could have been sued by the client.
"There are cases where the broker was negligible but was not sued because the insured did not have the resources because it was closing down or was too tired to fight.
"Not enough brokers warn their clients or ask to see the contracts. It is a basic exercise that is not done enough. If a broker cares about their clients, it will make sure they are covered. It can be pretty catastrophic for the client [if they are not].
"However, if the client fails to tell the broker about the contract, the broker is not at fault."
Other legal experts agree that SMEs were handicapped by the imbalance of bargaining power.
David Kearney, chief executive partner at Wotton + Kearney, and Jane O'Neil, senior associate, said this often resulted in contracts that contain "unreasonable terms which cannot be renegotiated and which go beyond what is reasonably necessary to protect the legitimate commercial interests of the stronger party".
They said the law firm had dealt with cases involving "inappropriate broker advice but was not aware of cases where a small business had not acted within its right to sue.
"That being said," they added, "there are various pressures on small business which may prevent such action being taken, including cost."
Kearney and O'Neil said a major issue is underinsurance among small business, adding brokers may have a role to play in raising awareness of risk and insurance needs.
"Instead of focusing on who is at fault, there is an opportunity for brokers to educate small business on what is the right level of insurance for their needs and how that can be assessed […]. At the end of the day, small businesses must take some responsibility for deciding their levels of insurance," they added.
Have your say: Who's to blame for contract woes?
Liability issues for contractors are seeing SMEs go to the wall – but is it brokers, lawyers or clients themselves who should bear the brunt of responsibility? Tell us what you think by taking part in our poll.