Are you getting paid what you're worth? | Insurance Business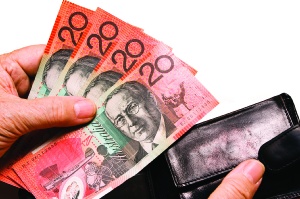 State managers of SME and independent brokerages, which specialise corporate lines, earn more than bosses of commercial and financial lines intermediaries, according to new research.
State managers of SME businesses, specialising in corporate lines, tend to earn more than $200,000 compared to regional heads of commercial (property & casualty) specialists which tend to pocket roughly $180,000, and financial lines businesses which earn slightly less than that.
According to Charterhouse Partnership's inaugural insurance broking survey for Q3 2013, on average, employees of corporate specialist brokerages earn more than their counterparts in financial lines and commercial.
Account directors of corporate specialists, in the SME space, tend to earn more just over $150,000; account managers bring in roughly $140,000; and broking assistants, just over $50,000. However, account executives in financial lines have the salary edge, making approximately $70,000 – slightly more than those in corporate. Specialist commercial employees earn the least.
Employees at national and international financial lines specialists tend to earn more than those working for corporate and commercial players.
Brokerage state managers in financial lines, on average, pocket more than $250,000 a year, while corporate managers earn less than $250,000 and commercial bosses take home under $200,000.
Account directors in financial lines earn close to $180,000; account manages take home close to $150,000; and account executives, just over $100,000. However, broking assistants at corporate specialists have a larger pay packet than those in similar roles in commercial and financial lines specialists, with just under $180,000. Commercial employees fared worst in the survey, earning the least in all of the roles.
Overall, salary ranges are:
Support roles; $45,000 – $70,000
Claims roles; $67,000 – $85,000
Senior Claims roles; $80,000 – $120,000
Broking Assistants (or equivalent); $58,000 – $65,000
Account Executives (or equivalent); $68,000 – $122,000
Account Managers (or equivalent); $82,000 – $142,000
Account Directors (or equivalent); $136,000 – $226,000
Business Development Managers; $95,000 – $150,000
Directors (or equivalent); $140,000 – $300,000
Speaking of the results, principal consultant – insurance, Jonathan Attwood said: "From a macro perspective within the Australian insurance market, following a number of significant individual and team moves in the market, acquisitions and mergers, it would appear that the average remuneration received by senior account managers and directors has been inflated.
"However, when looking at more tailored results, displaying not only the disparities between international and national/independent brokers, but also the differences between product classes, the results point to an upward pressure on the demand for financial lines talent over corporate and vice versa, dependent on the size of employer. Increased remuneration levels at the international brokers may also take into account the cost of relocating product specialists from the UK, Singapore and the USA."