Are your construction clients aware of these 'underappreciated' risks? | Insurance Business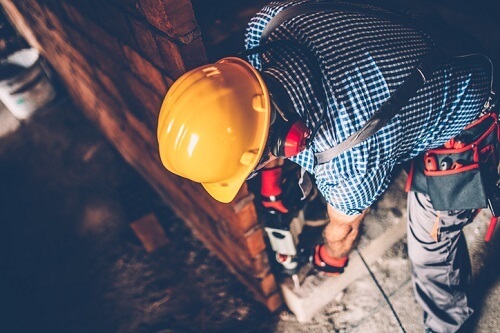 Cyber and drone risk are two underappreciated aspects of insurance for the construction industry, an expert has said.
Iain Drennan, head of construction at Jardine Lloyd Thompson, said that while cyber may be seen as a buzzword for many in the insurance industry, construction clients do face a rising cyber threat – although their threat differs from that of other sectors.
Search and compare insurance product listings for Drones from specialty market providers here
"The insurance industry has worked hard in the past five years to develop new lines of business such as environmental, cyber, parametric and express warranties of guarantees to meet the changing needs of the construction industry," Drennan told Insurance Business. "It [cyber] is certainly an emerging risk for the construction industry.
"Construction companies don't necessarily house personal information like the banking or retail sectors. However, they still have access to sensitive information, especially if they are dealing with government entities."
Calling the cyber risk environment currently faced by the construction industry "multi-dimensional," Drennan said that firms face loss of data and software threats, as well as theft of intellectual property, property damage, business interruption and reputational damage "to name a few."
Business costs have risen sharply as a result of increased cyber pressure, Drennan noted, as the uptake of cyber insurance policies remains low. However, that shouldn't remain the case.
"Traditional insurance policies for construction clients do not typically include certain, important cyber events," he explained. "The breadth of cyber cover available for construction clients has increased dramatically in the last 12-24 months and rates are very competitive."
Aside from cyber, Drennan noted that the increasing use of drones over the last few years within the industry is another emerging risk for brokers to monitor for their clients. He stressed that construction clients need to consider their drone related risks, such as privacy violations, third-party bodily injury and cyber hacks on drones, as usage continues to spike.
"Most general liability policies can (subject to minor amendments) accommodate liability arising out of drone activity," he explained. "However, with aviation legislation evolving rapidly around the operation of drones, this may not be the case for long."
Related stories:
Home builder loses licence over allegations of impropriety
Large parts of Australia could become 'uninsurable,' climate expert warns