Artificial intelligence will 'change the insurance world' | Insurance Business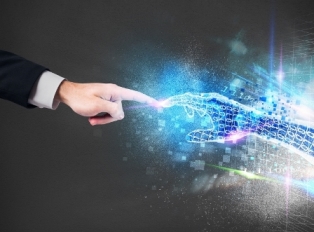 The rise of artificial intelligence and intelligent business has the power to change the insurance world, according to one leading global expert.
Graham Clarke, head of digital services with NIIT Technologies, a leading global IT solutions organisation, told
Insurance Business
that increasing technology will have an enormous impact on the insurance industry.
"Digital winners need to understand their customers deeply and deliver on their needs," Clarke said.
"A great emerging example is the rise of Artificial Intelligence (AI) in Digital, something that is often called Intelligent Business generically or Intelligent Insurance in this case.
It is hard not to believe that we are only a few years from an AI platform, combined with the visual avatars being pioneered by Hollywood and the gaming companies, a speech persona and digital transaction platforms that can scan the globe for the right product fit in a microsecond.
"This whole experience personalised to the gender of the agent you want to talk to with the right ethnicity, personality profile and style to make you feel comfortable.
"In fact maybe it will be your personal agent who will argue on your behalf so you never see the stuff you are being sold that doesn't fit your needs.
"The first time we see that working live it is going to change the insurance world."
Clarke noted that intermediaries need to understand digital-native consumers that expect to be connected with advice at any time.
"Digital policy buyers demand capabilities like being able to toggle at will between devices and channels (e.g., insurer's website, call centre, insurance agent).
"These buyers also show a preference for insurance products that are individualised in terms of premium rates, loyalty awards, and more," Clarke continued.
"Self-service is usually their channel of choice since this demographic loves to buy online and avail self-service channels.
"But it is not always their channel of choice, when they want to 'talk to an agent' they want access to a highly skilled and knowledgeable person, now, the way they want it, maybe by voice and maybe by chat, and someone who can actually complete their transaction but isn't pushy about it.
"In the process, doing away with unskilled channel intermediaries who often prove a dampener on the buying experience."