Asia Pacific drives international organic growth for global broker | Insurance Business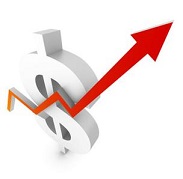 Aon Group has reported an international organic revenue increase of 3% in the second quarter of 2014 driven by "solid growth across Asia, New Zealand and strong management of the renewal book portfolio in continental Europe".
Retail organic revenue increased 2% reflecting revenue growth in both the Americas and international businesses.
Total revenue increased 1% to AUS$3.09bn compared to the prior year's second quarter, primarily driven by 2% organic revenue growth, and partially offset by a 1% unfavourable impact from acquisitions, net of divestitures.
President and chief executive officer Greg Case praised the second quarter results, stating that it reflected organic growth, underlying operational improvements and effective capital management, "despite challenges from both foreign currency translation and market impact".
He added that Aon is on track to continue to deliver organic growth across each segment and operational improvement.
Total operating expenses for the second quarter decreased 2% to $2.66bn compared to the prior year quarter due primarily to a $56.4m decrease in formal restructuring costs, a $16m decrease in expenses related to acquisitions, net of divestitures, and a $12.77m decrease in intangible asset amortization, partially offset by an increase in expense associated with 2% organic revenue growth, a $17.02m unfavourable impact from foreign currency translation, and an increase in expense to support future growth in our health care exchange business.
Depreciation expense increased 5%, or $3.19m, to $65.96m compared to the prior year quarter.
Net income attributable to Aon shareholders was $323.44m, or $1.07 per share, compared to $256.41m, or $0.81 per share, for the prior year quarter. Net income per share attributable to Aon shareholders, adjusted for certain items, increased 13% to $1.33, compared to $1.18 in the prior year quarter.
However, reinsurance organic revenue decreased 4% compared to the prior year quarter due primarily to an unfavourable market impact in treaty and a decline in facultative placements, partially offset by growth in capital markets transactions and advisory business and net new business growth in treaty placements globally.
The figures were converted from US dollars to Australian dollars on 28 July 2014, using XE.