ASIC calls for insurer improvements | Insurance Business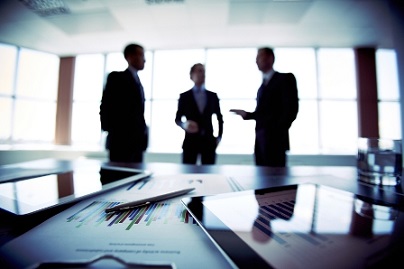 ASIC
has called on 23 home insurance brands, representing 12 insurers, to further improve their offerings to help consumers make better decisions and curb underinsurance.
The industry was praised for improvements made since October 2014 but the regulator said that more could still be done.
"ASIC is keen to see industry make improvements in all of the areas identified in ASIC's 2014 report," ASIC deputy chair
Peter Kell
said.
"Our goal is to make sure that consumers buy insurance that better meets their needs – including by helping to reduce levels of underinsurance, especially when there are natural disasters."
Changes such as the incorporation of a sum insured calculator, providing information or assistance to customers about the effects of building code changes and staff training that helps pass on needed information to customers was welcomed but the regulator found other areas that need improvement.
The regulator laid out four areas for additional steps to be taken by insurers;
explaining that the sum insured amount needs to enable complete replacement of contents or complete rebuilding of their home;
providing guidance about coverage or sum insured amounts, rather than simply referring consumers to the product disclosure statement;
referring to the Key Facts Sheet to assist decision making; and
providing information and guidance about natural perils risks and additional rebuilding costs due to natural perils, to better estimate rebuilding costs after a total loss.
CEO of the
Insurance Council of Australia
(ICA), Rob Whelan, said that the ASIC research shows the commitment of the insurance industry to help customers but work could still be done.
"There is still much that can be done, but the ICA is delighted to see how decisively insurers have responded to ASIC's recommendations after its first survey in 2014," Whelan said.
"The work of the ICA's Effective Disclosure Taskforce is still in its early stages as insurers continue looking for ways to cut through the jargon and provide information more clearly and simply."
Whelan noted that the ASIC findings show that progress is being made by the industry as education of consumers continues.
"Too many Australians underestimate how much it will cost to rebuild their home or replace their contents, and can sometimes find themselves significantly out of pocket when disaster strikes," Whelan continued.
"The use of approved sum insured calculators, such as the one on the
Understand Insurance
website, can help policyholders make better informed decisions on their insurance needs, and avoid financial heartache down the track.
"Like all financial products, insurance can be complicated and implementing all of the Effective Disclosure Taskforce's recommendations is a long-term process," Whelan said.
"Findings like this from ASIC today are a welcome signal that genuine progress is being made."