ASIC chairman's taxpayer funded expenses revealed | Insurance Business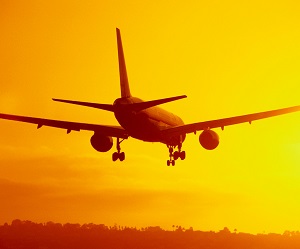 ASIC
chairman Greg Medcraft and his staff spent $246,409.99 on international travel in 2013 including travelling by business class for trips as head of the International Organisation of Securities Commissions (IOSCO).
The total travel cost for Medcraft and his staff between January and November last year was $246,490.99.
The total cost for Medcraft's business-class flights, rail passes and transfers came to $98,465.19. His hotel stages came to $19,101.16 and other travel costs came to $10,474.39.
Staff travelling with him – also in business class – made up the remainder of the amount, including $91,363.53 worth of air and rail travel, including transfers. They spent $17,000.57 on hotel stays and $10,086.15 on other travel expenses.
Last year, Medcraft spent at least 74 days – around a fifth of the year – travelling overseas for conferences and meetings, with the majority of the places visited in his capacity as chairman of the IOSCO. In some cases he combined his duties as ASIC chairman and head of IOSOC in one visit to an international city. Some of the costlier stays included Medcraft and a staff member's eight day trip to New York, Washington and Delhi in April which cost $44,007.40.
Medcraft has been criticised for accepting the role as the head of IOSCO, which he was elected to early last year – in particular his taxpayer-funded business class travel.
His chairmanship of IOSCO has riled politicians and regulators, who say he should spend less time jetting off overseas and concentrate on Australia's problems, in particular those which face ASIC.
Medcraft took to YouTube in December to defend his chairmanship, saying the travel benefits Australia as he is making headway on cybercrime and assisting regulators to develop market based financing.
In releasing the figures, ASIC said it has a number of criteria when assessing whether proposed travel is necessary. This includes available budget, direct relevance to a demonstrated domestic priority and the meeting agenda.