ASIC defends corruption investigation | Insurance Business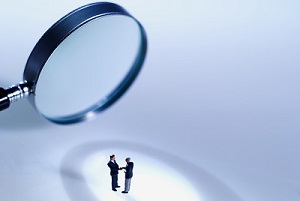 ASIC has defended its investigatory procedures after a wave of criticism that it failed to properly handle allegations of bribery by Leighton Holdings and the Reserve Bank of Australia.
The regulator was deeply criticised for failing to pursuing directors for potentially breaching corporation law at both companies.
But ASIC chairman Greg Medcraft said investigations into bribery and corruption were a police matter and when and where necessary, it takes the appropriate action.
"I want to set the record straight," he said in a speech to the American Chamber of Commerce in Australia on Friday. "My point is that in any foreign bribery investigation, criminal proceedings are the main game. ASIC cannot – and will not – do anything to jeopardise the success of criminal actions. This is something the media has mostly chosen to ignore."
Turning to working parallel with the police Medcraft said: "It is often extremely difficult to run parallel investigations. It results in duplication of resources and added pressure on witnesses who may already be reluctant to help. In turn, it will typically result in investigators 'tripping over' each other – achieving unsatisfactory outcomes for both the Australian Federation of Police and ASIC."
But he added that ASIC will take action and run a parallel bribery investigations concerning directors' duties when warranted.
Concluding, Medcraft said enforcement consisted of "punishing wrongdoing" but he also urged directors to play an active role in minimising bribery.
"If there is a high risk of bribery, they need to ensure they have appropriate systems, procedures and protocols to mitigate the risk," he added.