ASIC Enforcement Review Taskforce unveiled | Insurance Business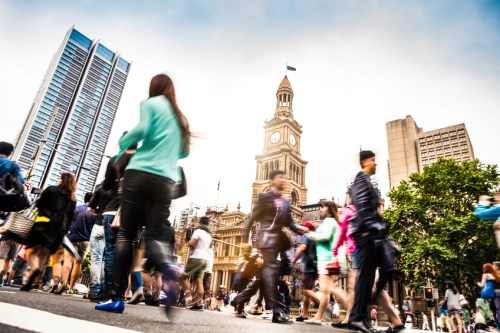 In a bid to better protect Australian consumers through the strengthening of the Australian Securities and Investments Commission (ASIC), the minister for revenue and financial services has released the members of and the terms of reference for the ASIC Enforcement Review Taskforce.
Minister Kelly O'Dwyer said the role of the taskforce is to "assess the suitability of the existing regulatory tools available to ASIC" and to determine "whether there is a need to strengthen ASIC's enforcement toolkit and if so, what that might look like."
The terms of reference will allow for a rigorous and targeted assessment of the adequacy of ASIC's enforcement regime in preventing misconduct and encouraging consumer confidence in the financial system.
Leading the taskforce is a core panel chaired by the Treasury. The panel will include senior representatives from ASIC, the Attorney-General's Department (AGD), and the office of the Commonwealth Director of Public Prosecutions (CDPP). Said representatives will include:
Kate Mills, principal adviser, financial system division, Treasury;
Tim Mullaly, senior executive leader, financial services enforcement team, ASIC;
Brooke Hartigan, director, criminal law section, AGD; and
Shane Kirne, deputy director, CDPP.
An Expert Group composed of personalities from peak industry bodies, consumer groups, and academia with expertise in corporations, consumer, financial, and credit law will lend its support to the taskforce. The group is tasked to provide the taskforce with advice and feedback in preparing its report and recommendations. The Expert Group is composed of the following members:
Gerard Brody, CEO, Consumer Action Law Centre;
Stuart Clark, president, Law Council of Australia;
Ross Freeman, partner, Minter Ellison;
Pamela Hanrahan of the University of New South Wales;
Dimity Kingsford Smith of the University of New South Wales; and
Ian Ramsay of the University of Melbourne.
"There will also be a Reference Group consisting of a range of stakeholders including other domestic and international regulators, from which the Panel may seek input," O'Dwyer said.
The taskforce is set to report to the
Government
in 2017 with specific recommendations on how to strengthen ASIC's regulatory tools.
Related stories:
ASIC gagged from naming claim denying insurers
ASIC issues warning to AFS licensees