ASIC hones in on personal lines | Insurance Business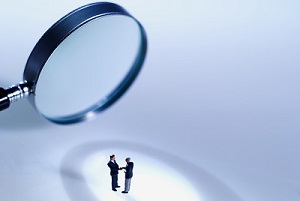 Financial services regulator
ASIC
is conducting a review in to the sale of home insurance policies.
The aim of it is for ASIC to better understand consumers' experiences when purchasing home insurance policies and how it might be improved.
Speaking at the ICA's regulatory update last week, ASIC deputy chairman
Peter Kell
said a common issue that emerged after the Queensland floods was a lack of consumer understanding about flood cover.
He said there were concerns about the transparency and comprehensibility of cover. Many consumers were unaware that their home building and home contents insurance policy either failed to cover flood or limited the cover, or did not adequately cover all types of flood damage. Issues concerning cover were also highlighted during the bushfires.
Kell said delegates the regulator would look into the following themes:
the role of sales scripts at point of sale in providing transparent information and guidance to consumers when taking out insurance
the use of calculators to assist consumers to set a sum insured
the use of calculators as a tool to assist consumers to set a sum insured
how consumers can get readily accessible and consistent access to information about the policy through the sales process
how issues of affordability affect consumer choice
consumer behaviours and decision biases when purchasing home insurance
the role of advertising in consumer decision making about insurance
the relative importance of premium price compared to policy coverage and features.
"While our review is still underway, we anticipate that findings will assist in identifying steps that might be taken to enhance consumers' understanding of policy coverage, to help them protect what is likely to be their most valuable asset especially in the event of a wide-scale natural disaster," he said. "We anticipate a report, including the consumer research findings, to be released mid- year. We will report our findings to
Government
, given the clear interest they have in this area."
ASIC will also look into add-on insurance products such as consumer credit insurance and various insurances sold with motor vehicles. He said some of these products have been a "perennial source of consumer complaints". Kell also said the payment protection insurance scandal in the UK is a "salutary lesson for anyone involved in the financial services industry" and has asked the head of the UK's Financial Conduct Authority to speak at ASIC's annual forum in March.
Once ASIC has finished the study, it will make a decision on what its next steps or outputs will be.