ASIC launches legal case against payday lending firm that mis-sold insurance | Insurance Business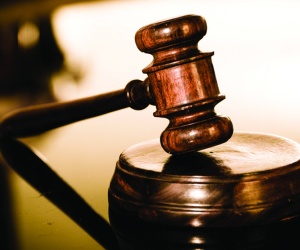 ASIC has launched legal proceedings against the payday lending business operated by The Cash Store for breaching consumer credit laws and unfairly selling insurance in relation to loans when customers were unlikely to ever make a claim.
The regulator is seeking financial penalties after The Cash Store breached a number of laws including the responsible lending obligations, and engaging in "unconscionable conduct".
ASIC's civil penalty proceedings have been filed in the Federal Court of Australia in Melbourne against Australian credit licensees The Cash Store Pty Ltd (TCS) and Assistive Finance Australia Pty Ltd (AFA).
ASIC is seeking declarations that TCS and AFA contravened their responsible lending obligations, TCS engaged in "unconscionable conduct, and financial penalties for those breaches".
The regulator alleges that TCS acted "unconscionably and unfairly" in selling insurance in relation to these loans to these customers when it was unlikely that they could ever make a claim on that insurance.
It also claims that TCS and AFA provided unaffordable loans to a large number of their customers who were on low incomes or in receipt of Centrelink benefits.
"ASIC is committed to maintaining the integrity of the credit industry by ensuring that providers of credit operate their businesses in compliance with the credit laws," ASIC commissioner Greg Tanzer said.
"The responsible lending provisions [of the National Consumer Credit Protection Act 2009 (National Credit Act)] are important in protecting consumers from taking out loans they can't afford and the prohibition against unconscionable conduct prevents businesses from taking unfair advantage of vulnerable consumers."
The proceedings are listed for a directions hearing in the Federal Court in Melbourne on 27 September 2013.