ASIC, OSIC sign business innovation deal | Insurance Business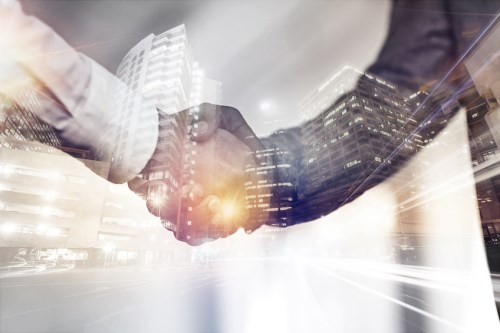 A new deal signed in Toronto this week will allow innovative fintech companies in Australia and Ontario, Canada aiming to operate in each other's market to draw on the support from the combined resources of their financial regulators.
Under the agreement between the Australian Securities and Investments Commission (ASIC) and the Ontario Securities Commission (OSIC), the two will refer to one another those innovative companies seeking to enter the other's market. The regulators may assist these companies reduce regulatory uncertainty and time-to-market by providing them support before, during, and after authorisation.
Both regulators have also agreed to share information on emerging trends in each other's markets and the potential impact on regulation.
The agreement follows the creation of ASIC's Innovation Hub in April 2015 and the OSC LaunchPad in October 2016 – two initiatives which objective is to help innovative businesses navigate financial/securities regulation, support them through the authorisation process, and ease their engagement with the regulator.
John Price, ASIC commissioner, said: "ASIC is committed to encouraging innovation that has the potential to benefit financial consumers and investors.
"Since we launched our Innovation Hub last year we have seen a surge in requests by fintech startups seeking assistance about how to navigate the regulatory requirements.
"These have covered a wide range of issues, as you would expect of such a young and exciting sector, but include robo or digital advice, crowd-sourced equity funding, payments, marketplace lending, and blockchain business models. Some of these business concepts are already looking to expand internationally, and these agreements with like-minded regulators will be a significant factor in paving the way."
Maureen Jensen, chair and CEO of the OSC, said: "Last month, the Ontario Securities Commission unveiled OSC LaunchPad. This is the first dedicated team by a securities regulator in Canada to help fintech businesses navigate securities law requirements and accelerate time-to-market.
"Today's agreement – another first for a Canadian securities regulator – reflects our commitment to improving the regulatory experience for emerging businesses that are offering innovative services, products and applications of benefit to investors."
To qualify for the support provided for in the deal, innovative businesses must meet the eligibility criteria set by their home regulator. Qualified businesses referred by the regulator will be granted access to a dedicated staff that will help them understand the regulatory framework in the market they wish to enter, before they apply for authorisation to operate in said target market.
Related stories:
ASIC, CMA ink cooperation agreement
ASIC, FCA sign 'world-first' international agreement