ASIC rejects criticism over not prosecuting broking fraudster | Insurance Business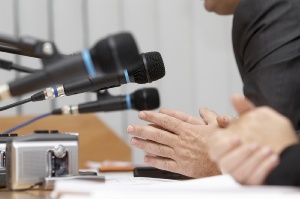 ASIC
has rejected criticism of its decision not to prosecute an Adelaide insurance broker who faked premium funding applications to the tune of more than $1m, saying as the police had already begun investigating the case it would not have been a sensible use of resources.
Instead the regulator handed Paul Meier, director of Barker Meier Insurance Brokers, an enforceable undertaking to permanently refrain from engaging in financial services and credit activity.
Last week, South Australia District Court handed Meier a three-and-half year suspended jail sentence by after being found guilty of 16 counts of dishonestly dealing with documents between 2011 and 2012. He used the ill-gotten gains to run his troubled business.
Judge Simon Stretton described ASICs's decision not to prosecute Meier as "unbelievable".
A spokesman for ASIC told
Insurance Business
that the matter was already under investigation by South Australian Police at the time it was brought to the regulator's attention.
They said: "In these circumstances, which are not unusual, ASIC will not conduct an investigation as to do so would not be a sensible use of resources.
"ASIC accepted the enforceable undertaking offered by Mr Meier as it provided a quicker regulatory outcome that would have been no better had the matter gone to an administrative hearing. In fact, it resulted in a better outcome as Mr Meier has agreed to stand out of not only the financial services industry but also the credit industry.
"Given these circumstances we reject any criticism of our handling of the matter."