ASIC report takes insurance sector to task | Insurance Business Australia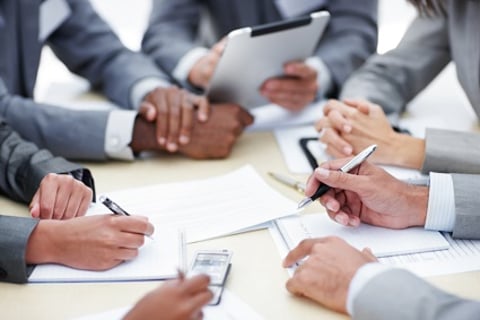 A damning new report from ASIC has taken the life insurance industry to task, after conducting extensive research into the way life insurance products are sold in Australia.
Released August 29, ASIC's Report 587 raises numerous concerns about business practices within the life insurance industry, including high-pressure sales tactics, unnecessary add-ons, poor claims processes and consumer misunderstandings around the nature of cover provided.
Report 587 assessed the selling practices of 11 firms, including CommInsure, ClearView Life Assurance, NobleOak Life, Suncorp Life & Superannuation, TAL Life, and OnePath Life (part of ANZ Banking Group), St Andrew's Life Insurance and its distributor Select AFSL, Hannover Life Re and its distributors Greenstone Financial Services and Auto & General Services.
Among this group are six insurers selling directly to consumers and three distributors selling on behalf of two insurers.
"Life insurance is a long-term product but cancellation rates and poor claim outcomes show that people are being sold products they don't want, can't afford, or don't perform as they expected," said ASIC chair James Shipton.
Additionally, the regulator has indicated that accidental death insurance no longer be sold, unless insurers can outline specific benefits to customers. Numerous cases of clients being "downgraded" to accidental death insurance after being rejected for comprehensive life insurance were uncovered.
"ASIC will use all of its regulatory tools to address failures in this market – including through enforcement action and policy reform," said Mr Shipton. "We have several investigations underway."
The report comes in the wake of the Life Insurance Framework (LIF) reforms, which were introduced by ASIC on January 01, 2018 to reduce potential conflicts of interest around remuneration for sales agents.
With the Royal Commission hearings on insurance starting on September 11, the insurance industry as a whole is already facing considerable scrutiny.
Though the findings of ASIC's report have specifically targeted life insurance, it seems likely that similar questions will be directed at other fields of insurance in the coming weeks.
Some individual insurers are already beginning to feel the squeeze, with AMP Life receiving a downgraded credit rating from 'A+' from 'AA-' this week. Standard & Poor's cited numerous concerns including "questions over management and governance," as well as the departure of a number of key leadership figures.
The full extent of ASIC's involvement with the upcoming Royal Commission is not yet known. However, a spokesperson for the regulatory body noted to the AFR on Wednesday that over the last year, ASIC has "co-operated closely with the Royal Commission on a number of issues."